SMOK Rolo Badge All-in-One Pod System Starter Kit
SMOK Rolo Badge All-in-One Pod System Starter Kit
Look at this exquisite ROLO Badge, shaped like a brilliant emblem,it is the symbol of identity and honor! It presents the nobleness, elegance and simplicity. ROLO Badge is your passport to travel around the vaping world. Whether in a casual party, a club, a bar or at family parties, gatherings with friends, or hiking in the country, just show your ROLO Badge, you can start out your wonderful vaping journey straight away! This stealthy device just fits into the palm of your hand with comfortable hand feeling. With the weight of 62g, battery capacity of 250 mAh and pod capacity of 2ml, ROLO Badge brings you unprecedented smooth flavor.
SMOK ROLO Badge Ultra-Portable Kit Features:
Dimensions - 73.3mm by 50mm by 12mm

Integrated 250mAh Rechargeable Battery

Wattage Output Range: 10-16W

Voltage Input Range: 3.3-4.2V

Direct Voltage Based Output

Draw-Activated Firing Mechanism

LED Light Battery Indicator

Fillable Pod System - Replaceable Cartridge

2mL Juice Capacity - Side Fill Slot

Horizontal Coil Atomizer

Air-Driven Pod System

8 Seconds Cut-Off Protection

Short-Circuit Protection

Low Voltage Warning

MicroUSB Port Charging System

Propreitary Magnetized Connection

Plating Edition -  Black, Chrome, Gold, Blue and Rainbow

Rubber Paint Version - Rubber Black, White, Yellow, Blue, Red, Pink

Gold & Mullti-Color, Blue & Multi-Color, Belgium, Rasta Green Red
Package Includes:
1 ROLO Badge Mod

2 ROLO Badge Catridge 

1 MicroUSB Cable

1 E-Liquid Injection Bottle

Instructional Manual
WARNING: Please have a great understanding and technical knowledge on how to use this product in order to properly use it. There is always an inherent risk when using any rechargeable batteries at anytime and under any circumstances. Ecigarettes-wholesale.com and any of Ecigarettes-wholesale.com's parent and subsidiary companies are not held responsible for any damage for any modification of the batteries, chargers, devices and other products that we carry in any form or shape, this is including pack making.

Ecigarettes-wholesale.com and any or all of Ecigarettes-wholesale.com's parent and subsidiary companies will not be held responsible or liable for any injury, damage, or defect, permanent or temporary that may be caused by the improper use of a Li-ion (Lithium-ion), LiPo (Lithium-ion Polymer) and any rechargeable battery and/or batteries as well as chargers. Please have a greater understanding of the batteries and/or chargers you are using and how to care for them properly.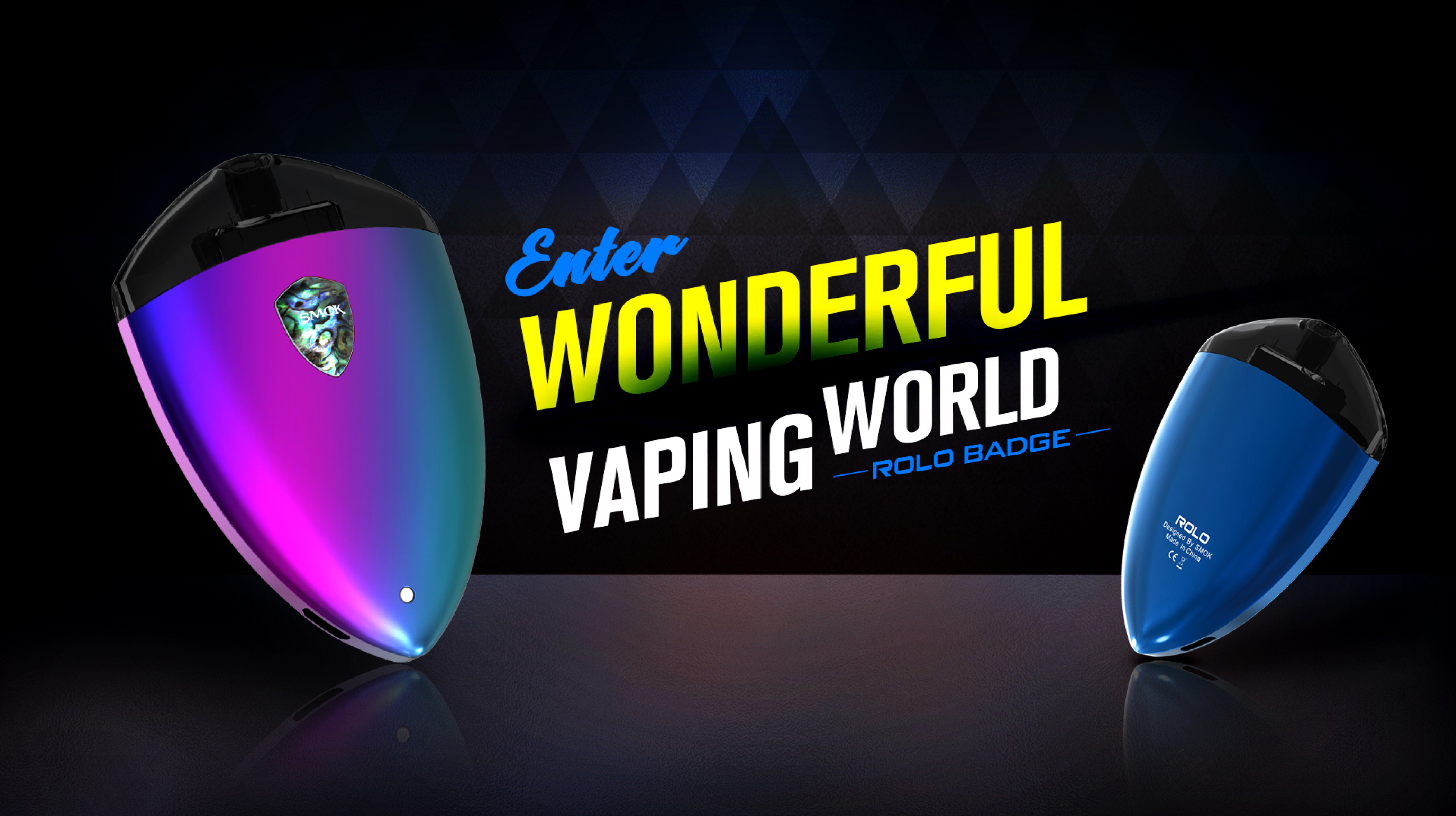 ENTER WONDERFUL VAPING WORLD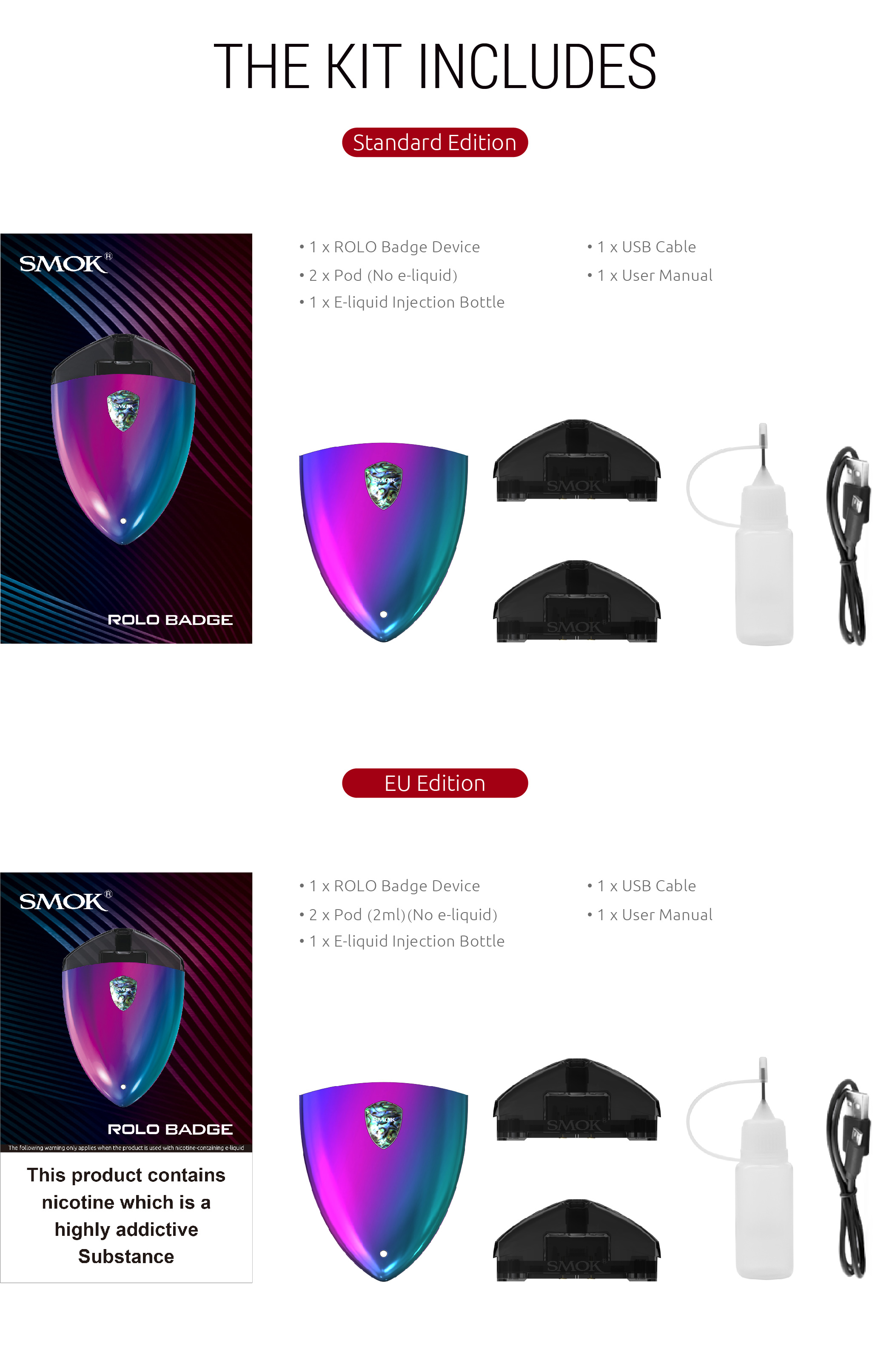 THE KIT INCLUDES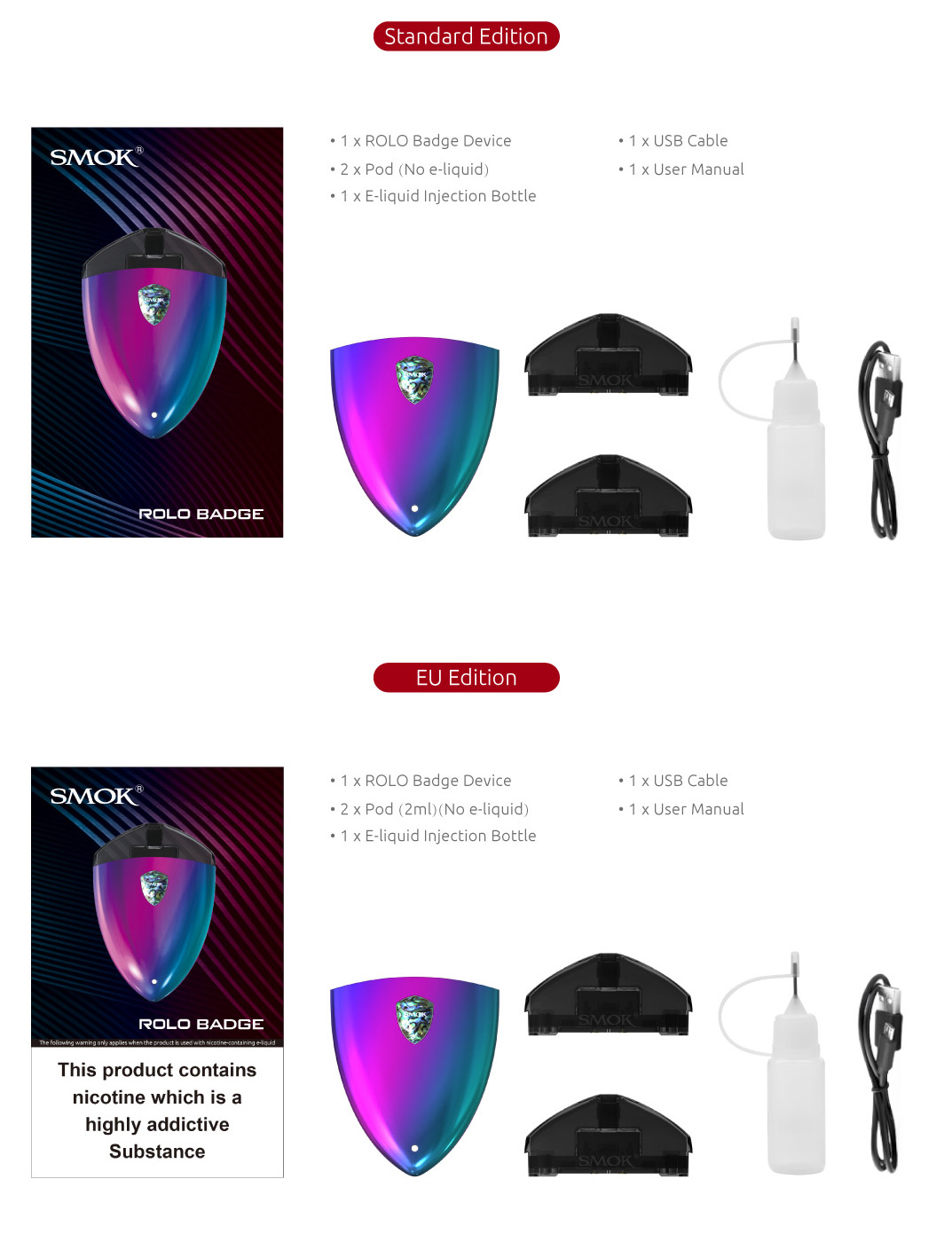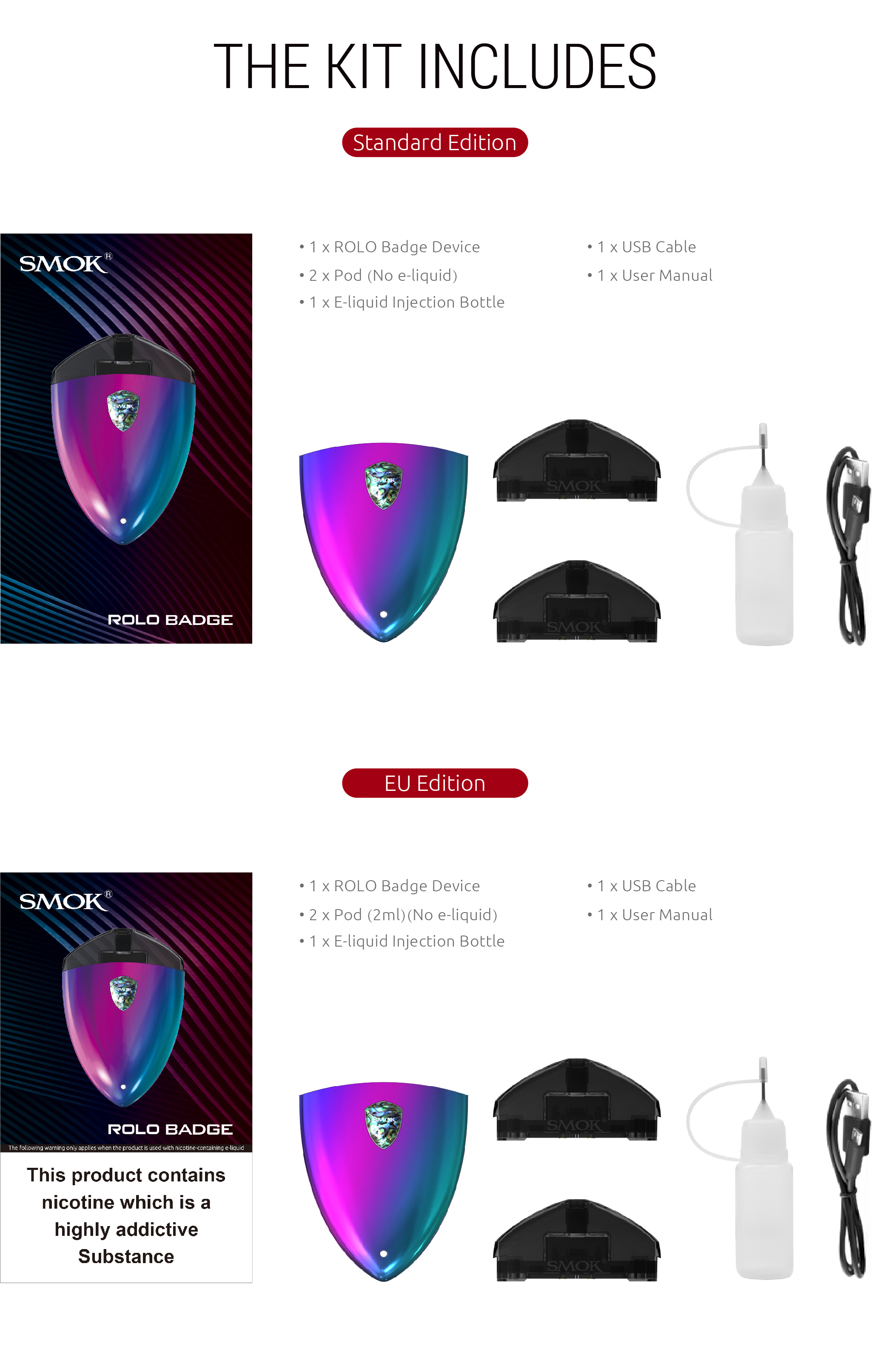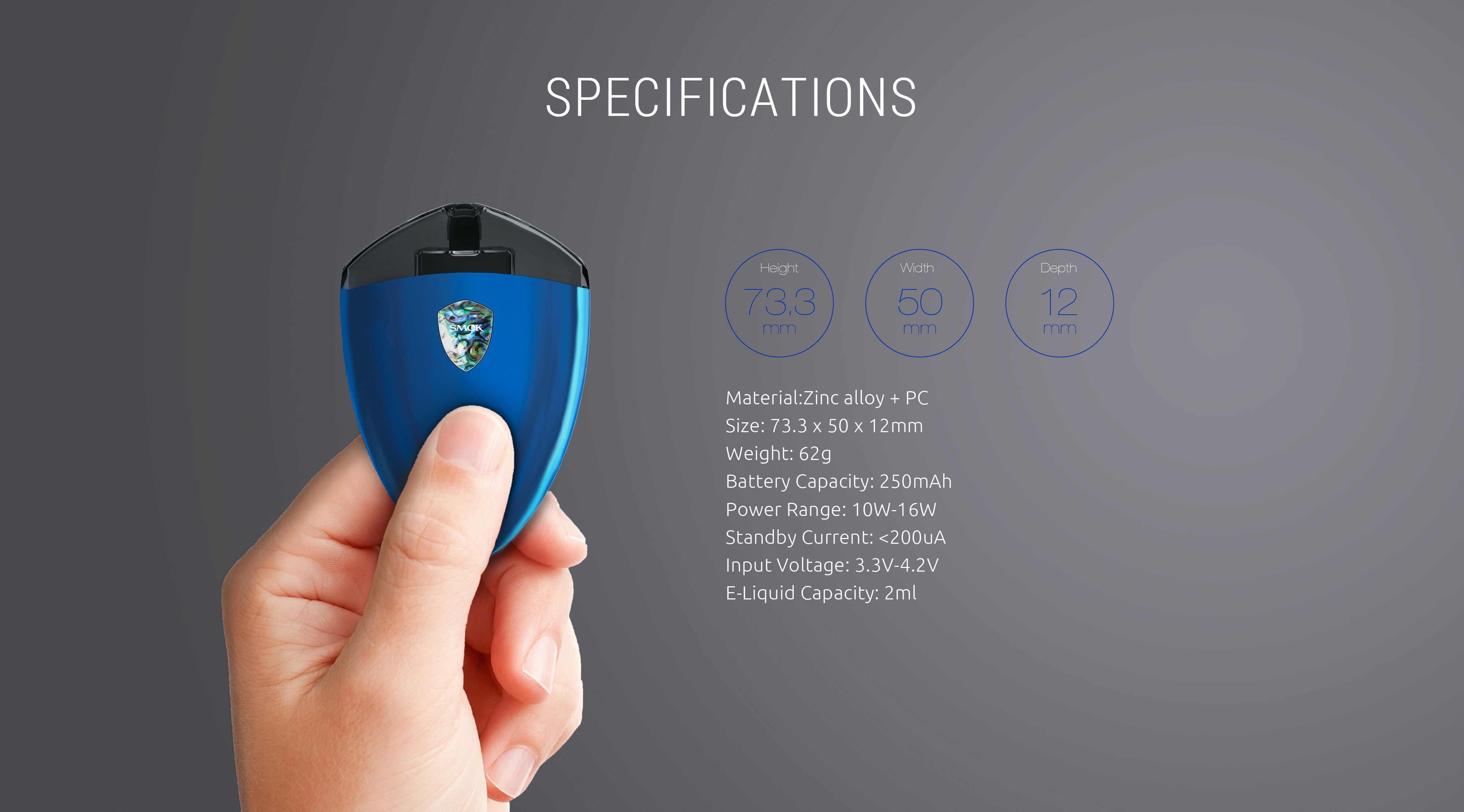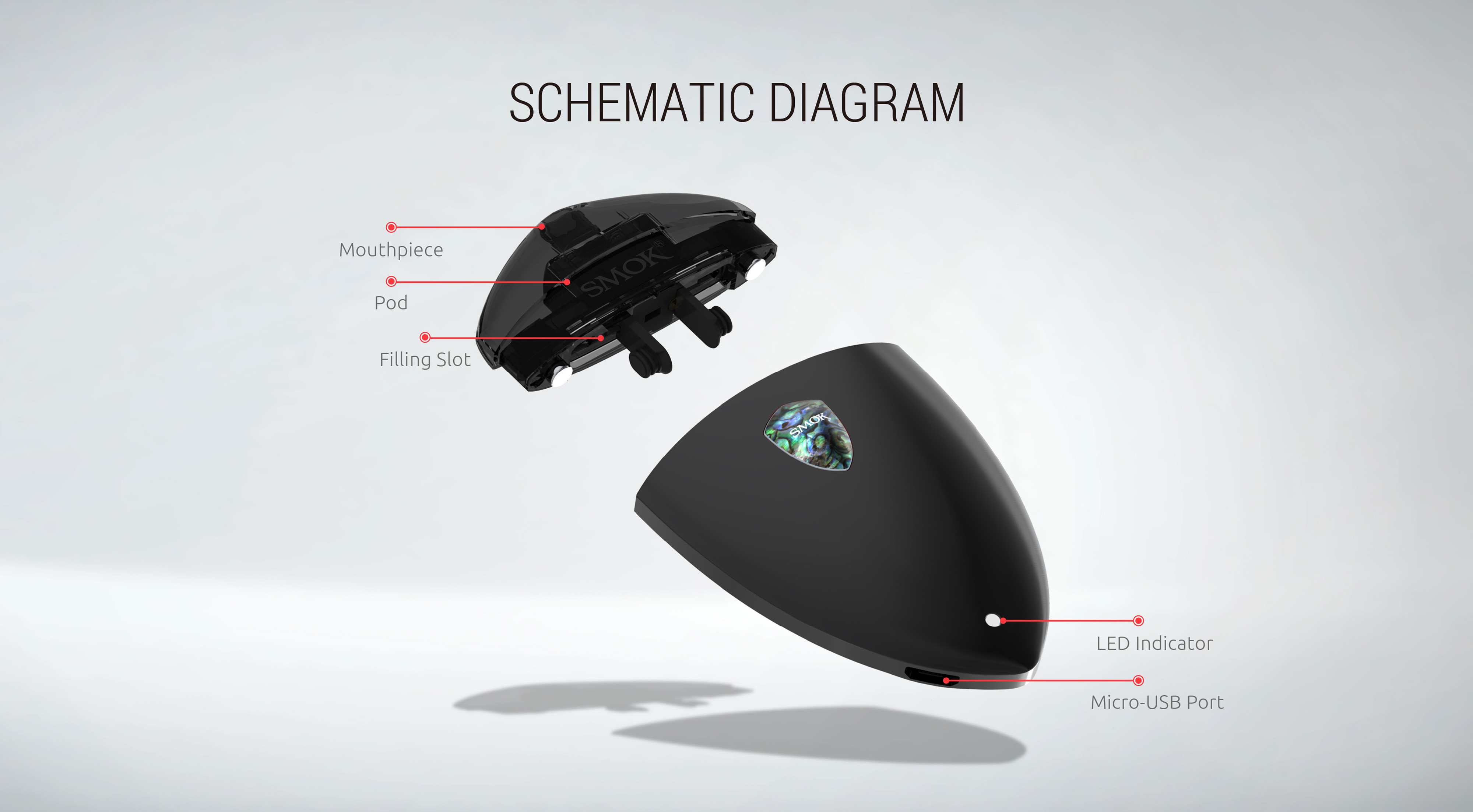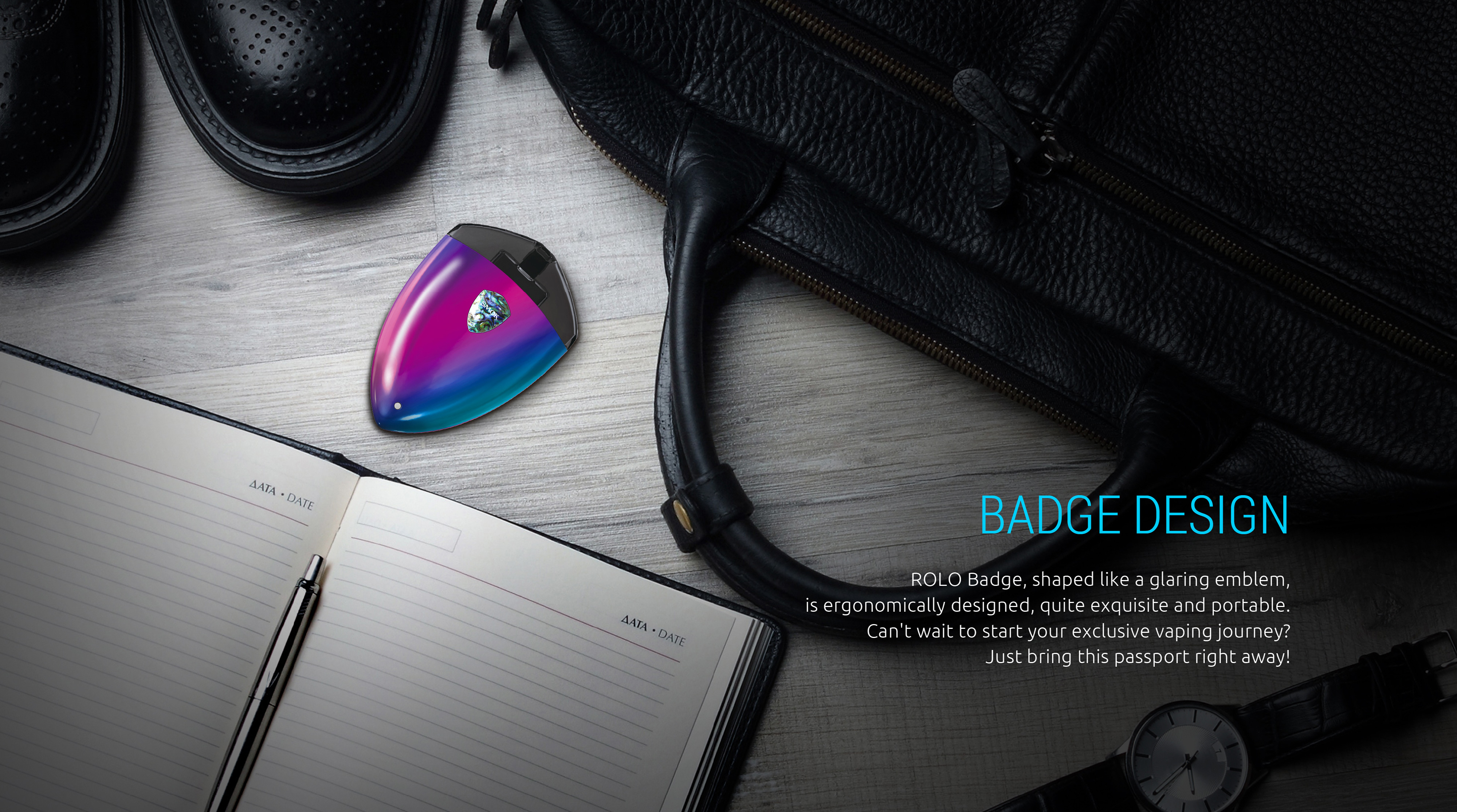 With built-in 250mAh battery capacity and safety output, ROLO Badge can be charged
via the lateral Micro-USB port easily and allows you enjoy vaping freely.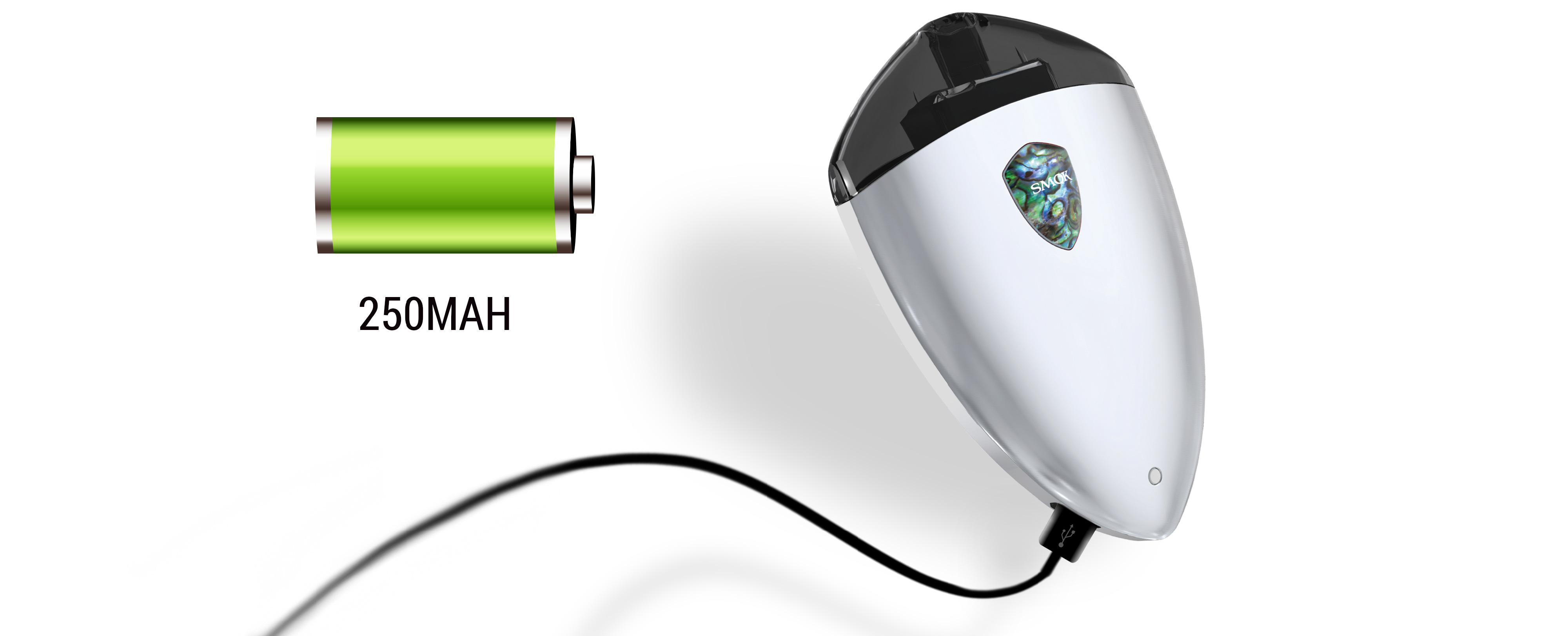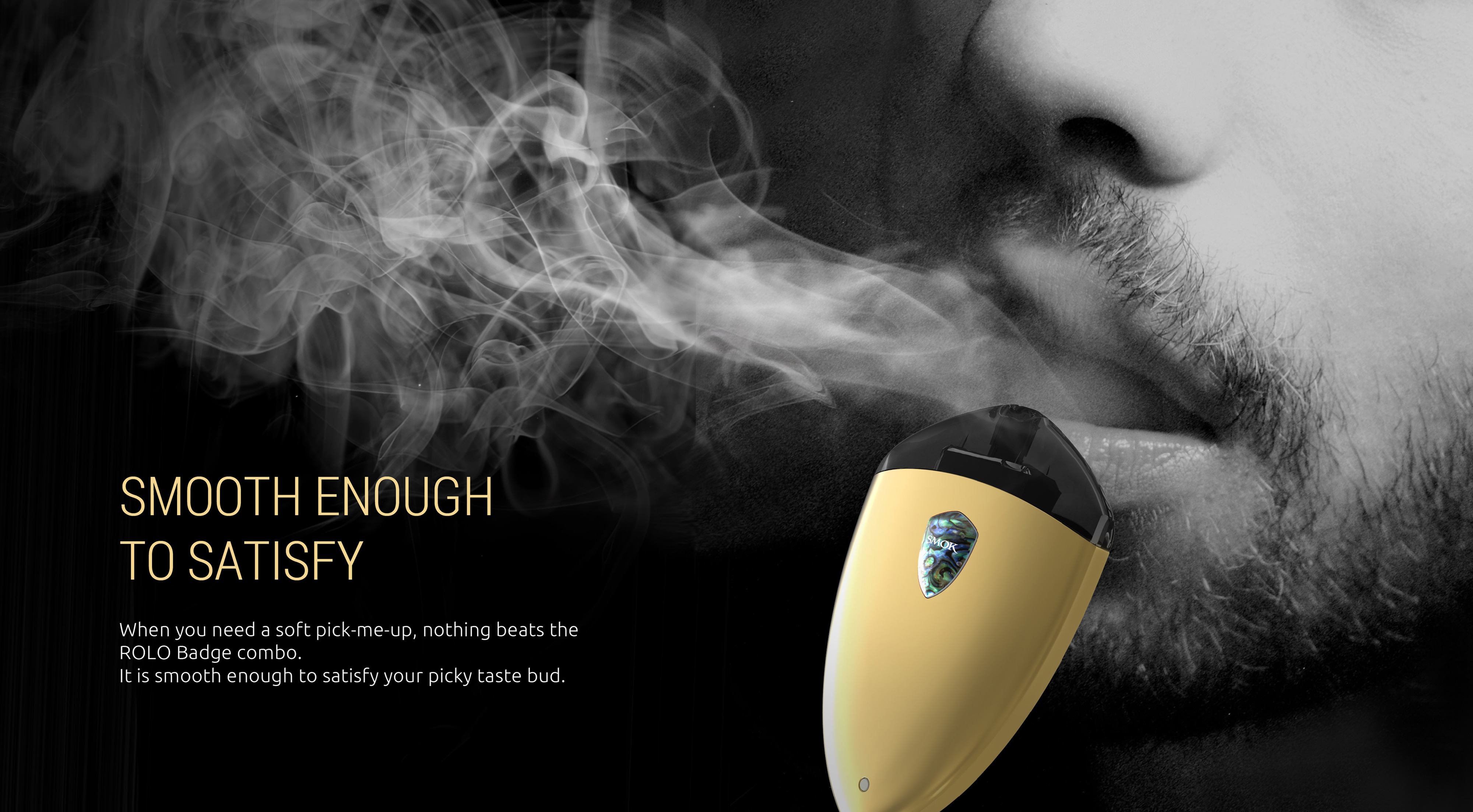 The installation is pretty simple, just inserting the pod into the device, and you can
immediately enjoy your vaping. There is no button switch on the device, quite easy
and convenient, without any complicated operations.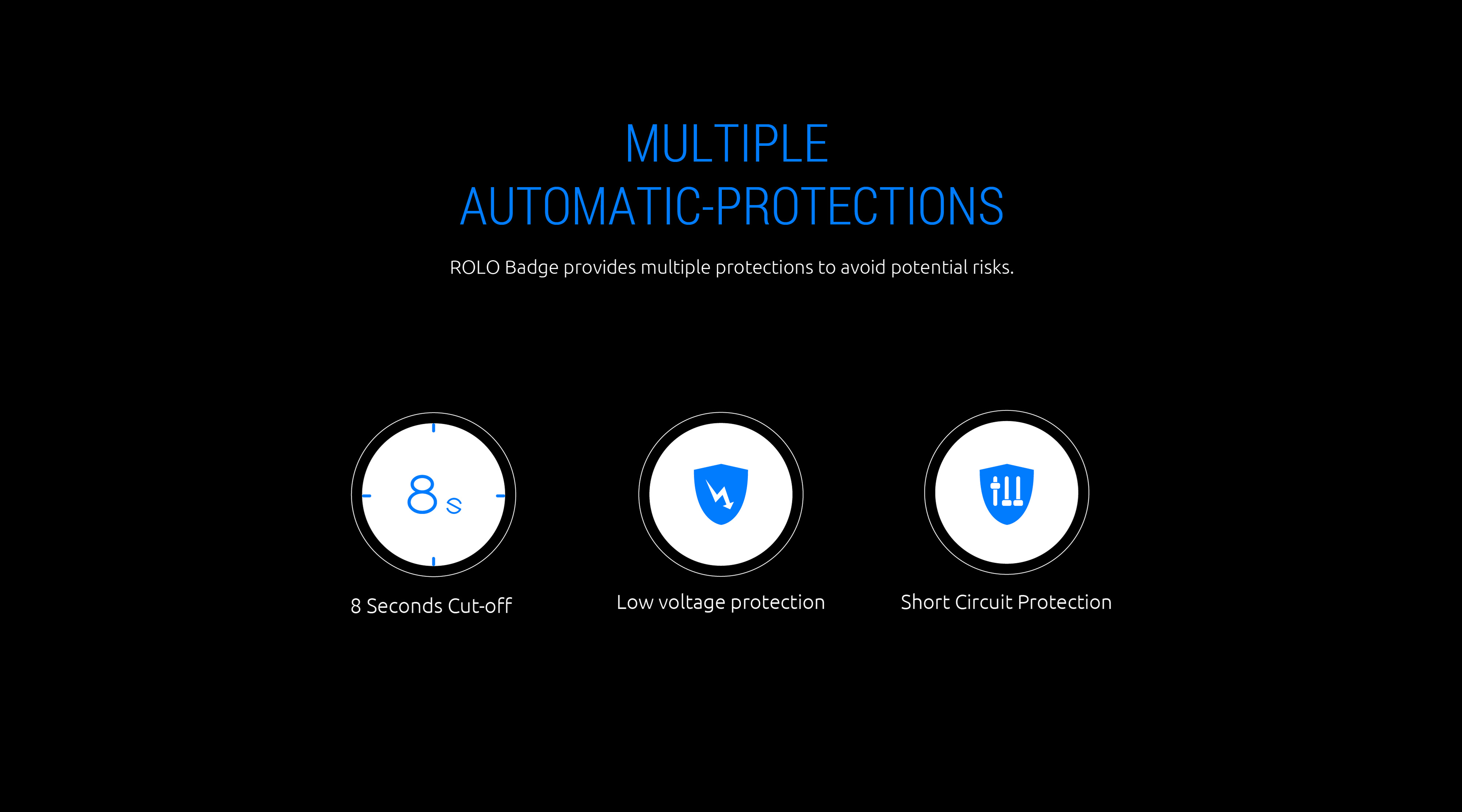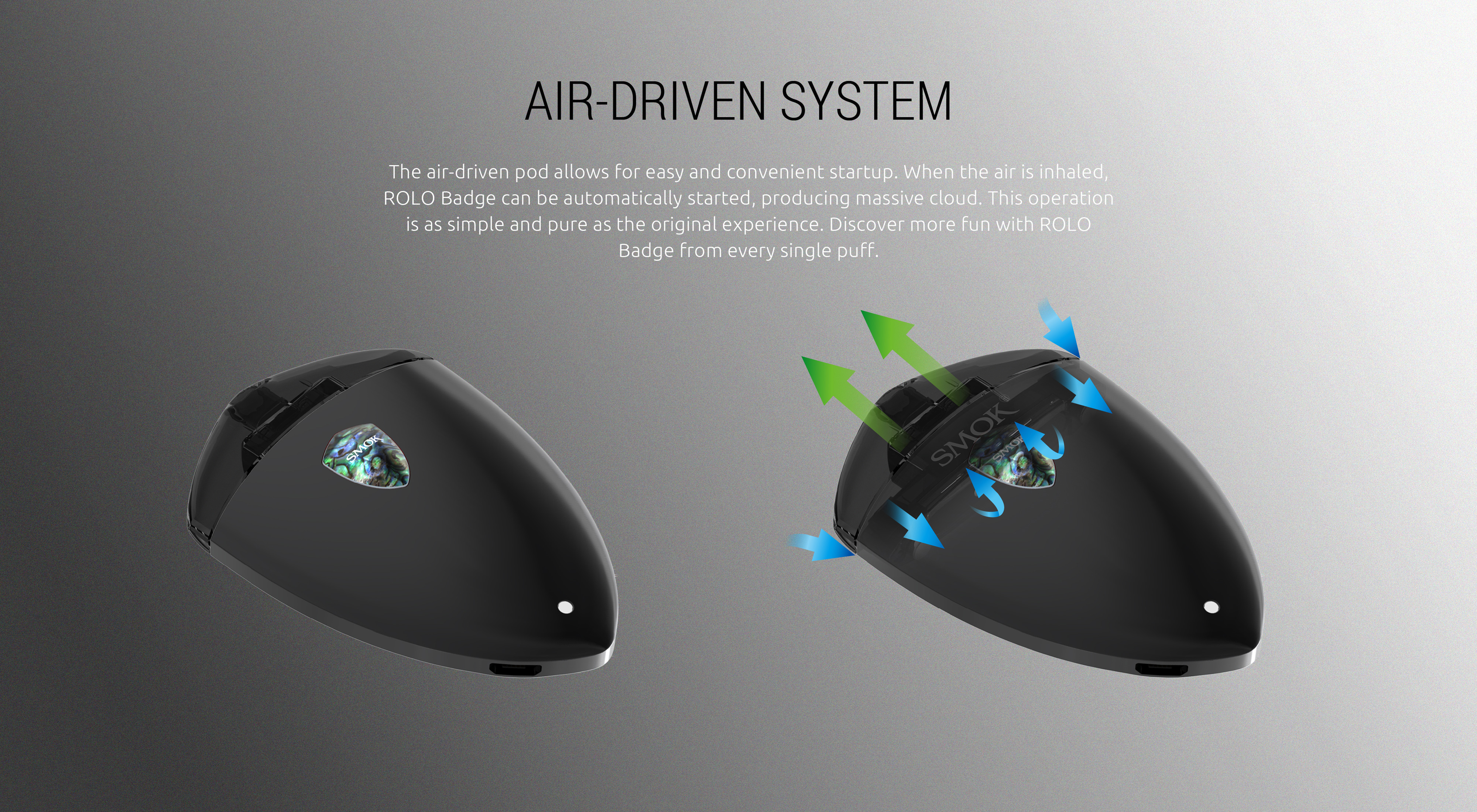 CONVENIENT
E-LIQUID FILLING DESIGN
There are two filling slots on the pod, which is convenient for e-liquid filling without
any leakage worries, and it also avoids the trouble of changing pods frequently.

HOW TO FILL WITH E-LIQUID