SMOK MAG 225W TC Kit with TFV12 Prince Tank (Right Hand)
SMOK MAG 225W TC Kit with TFV12 Prince Tank (Right Hand)
Fast and furious, lock and load, it is 225W Mag Mod! You can pull the trigger to vape.Mag has large HD color screen that displays specific data. It uses the new revolutionary TFV12 Prince tank, which has an unprecedented super large capacity—8ml. With all new and powerful vaping cores this Prince ensures you will have a great experience. We have also incorporated a patented tank locking mechanism that ensures a perfect seal. The Mag 225W is built with SMOKTech's latest technology, presenting a customizable and user-friendly full-color OLED screen that provides essential data at a glance with vibrant displays. The Mag features a maximum output of 225W and a plethora of output adjustments ranging from temperature control suite with added Memory Mode for increased precision as well a full-suite of protection.
SMOK MAG 225W TC Box Mod Features:
Dimensions: 92mm by 65mm by 30mm
Dual High-Amp 18650 Battery - Not Included
Maximum Wattage Output: 6-225W
Min Atomizer Resistance: 0.05ohm
Temperature Range: 200-600F
Supports Ni200 Nickel, Titanium, and Stainless Steel Heating Elements
Precision Memory Modes
Premium Zinc Alloy Construction
Full-Colored OLED Display Matrix - Customizable Colors
Oversized Firing Switch - Trigger-Like Design
Sliding Battery Bay Access - Flower-Shaped Button Lock
Intelligent Atomizer Recognition 
Battery Series Connection
Short Circuit Protection
Over-Heat Protection
Over Discharge Protection
12 Seconds Cut-Off
MicroUSB Port - Firmware Upgrades 
510 Connection 
SMOK TFV12 Prince Sub-Ohm Tank Features:
25mm Base Diameter
5mL Standard Juice Capacity
8mL Maximum Juice Capacity - Convex Glass Extension
Superior Stainless Steel Construction
High-Grade Glass Reinforcement
High-Temperature Resistant - Explosion Proof
Convenient Top-Fill Rotary Design - Lock Button Mechanism
Massive Dual Adjustable Airflow Control at Base
810 Cobra Resin Ultra-Wide Drip Tip
Performance-Grade V12 Prince Coil Structure
0.12ohm V12 Prince-T10 Decuple Coils - rated for 60-120W
0.4ohm V12 Prince-Q4 Quadruple Coils - rated for 40-100W
510 Connection
Package Includes: 
1 Mag 225W TC Box Mod – (Right Hand)
1 TFV12 Prince Tank
1 0.4ohm V12 Prince-Q4 Core
1 0.12ohm V12 Prince-T10 Core
1 Replacement Glass Tube
1 MicroUSB Port
Spare Parts & O-Rings
Instructional Manual
WARNING: Please have a great understanding and technical knowledge on how to use this product in order to properly use it. There is always an inherent risk when using any rechargeable batteries at anytime and under any circumstances. Ecigarettes-wholesale.com and any of Ecigarettes-wholesale.com's parent and subsidiary companies are not held responsible for any damage for any modification of the batteries, chargers, devices and other products that we carry in any form or shape, this is including pack making.

Ecigarettes-wholesale.com and any or all of Ecigarettes-wholesale.com's parent and subsidiary companies will not be held responsible or liable for any injury, damage, or defect, permanent or temporary that may be caused by the improper use of a Li-ion (Lithium-ion), LiPo (Lithium-ion Polymer) and any rechargeable battery and/or batteries as well as chargers. Please have a greater understanding of the batteries and/or chargers you are using and how to care for them properly.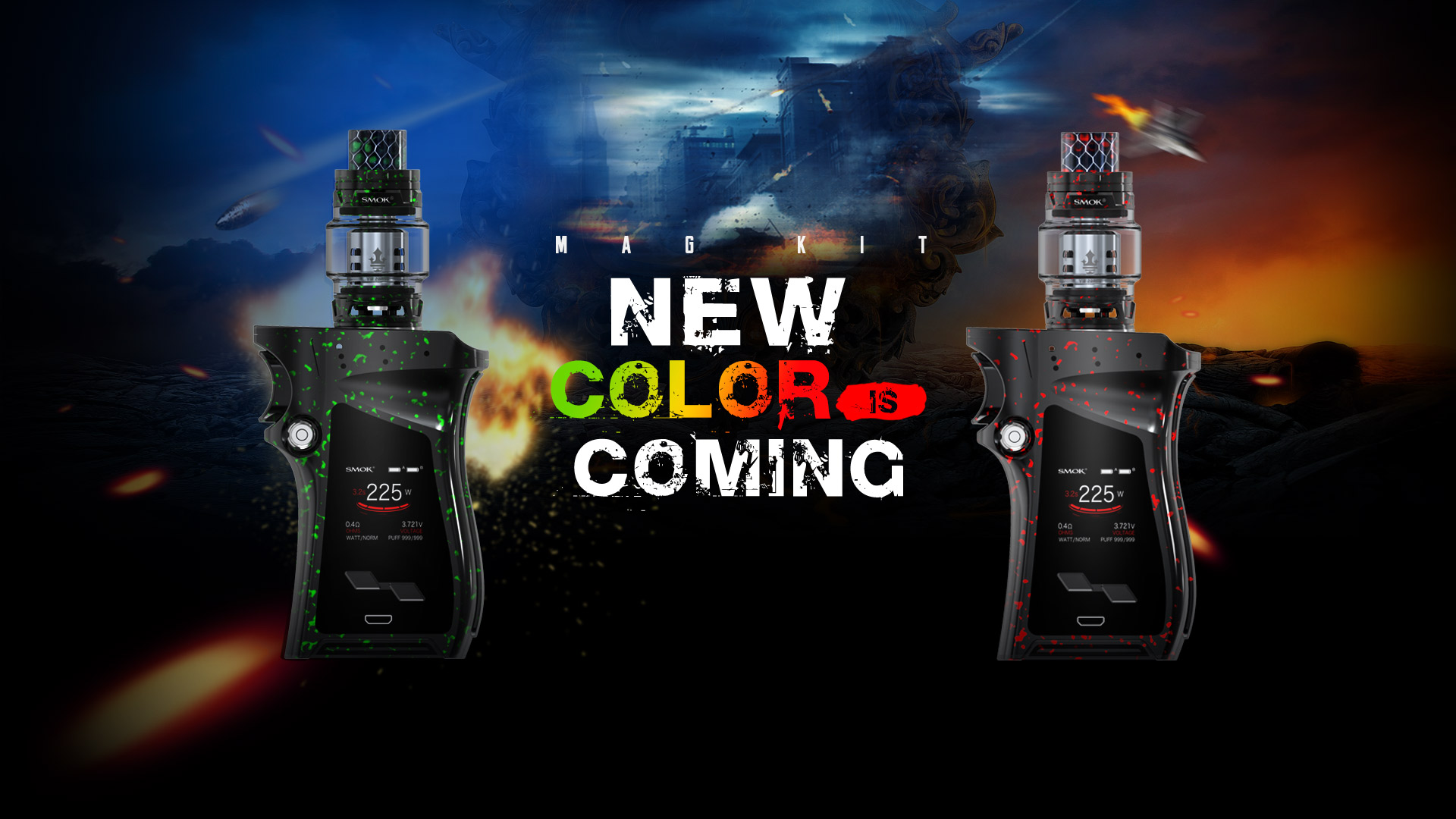 25 COLORS AVAILABLE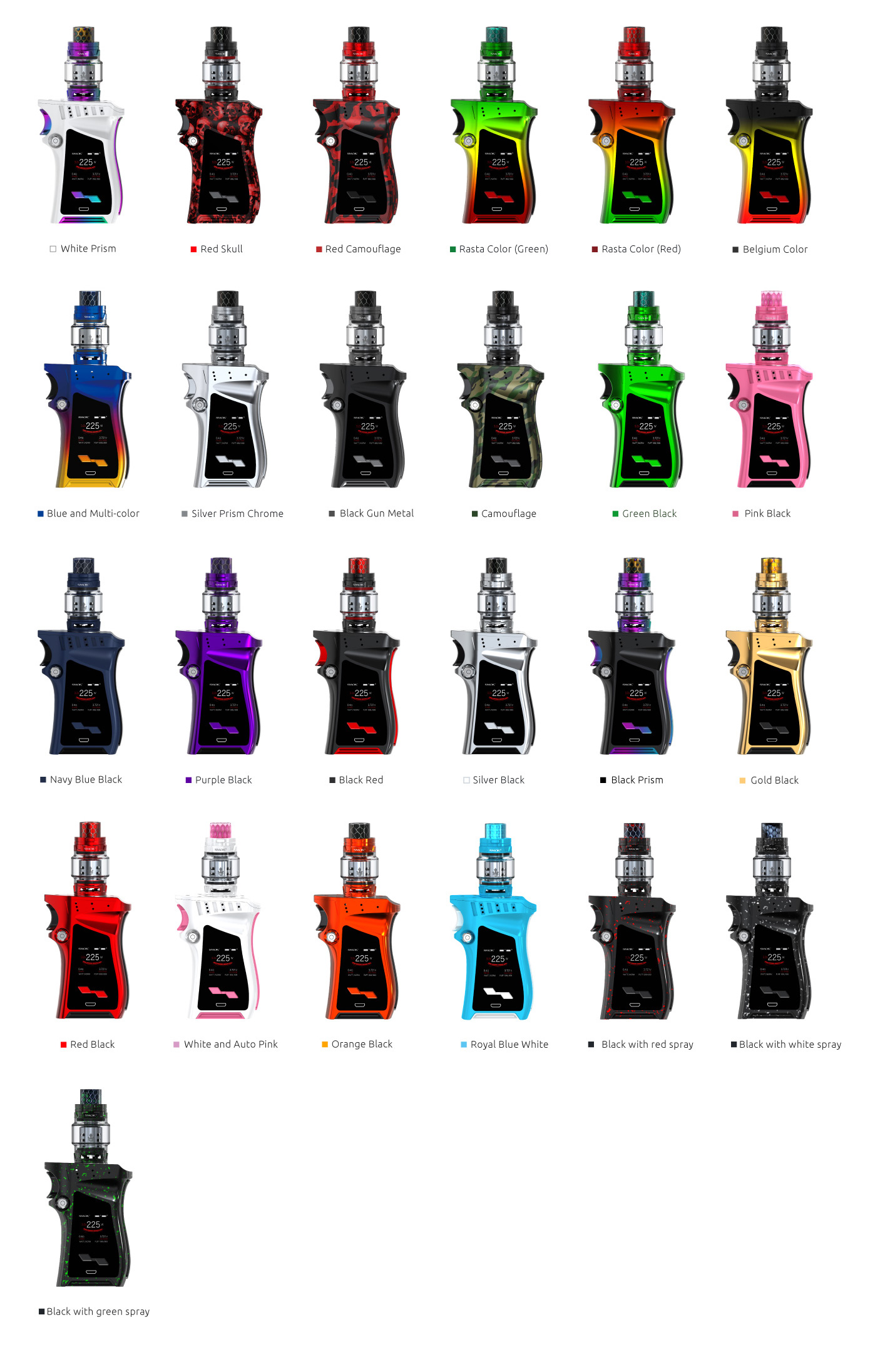 THE KIT INCLUDES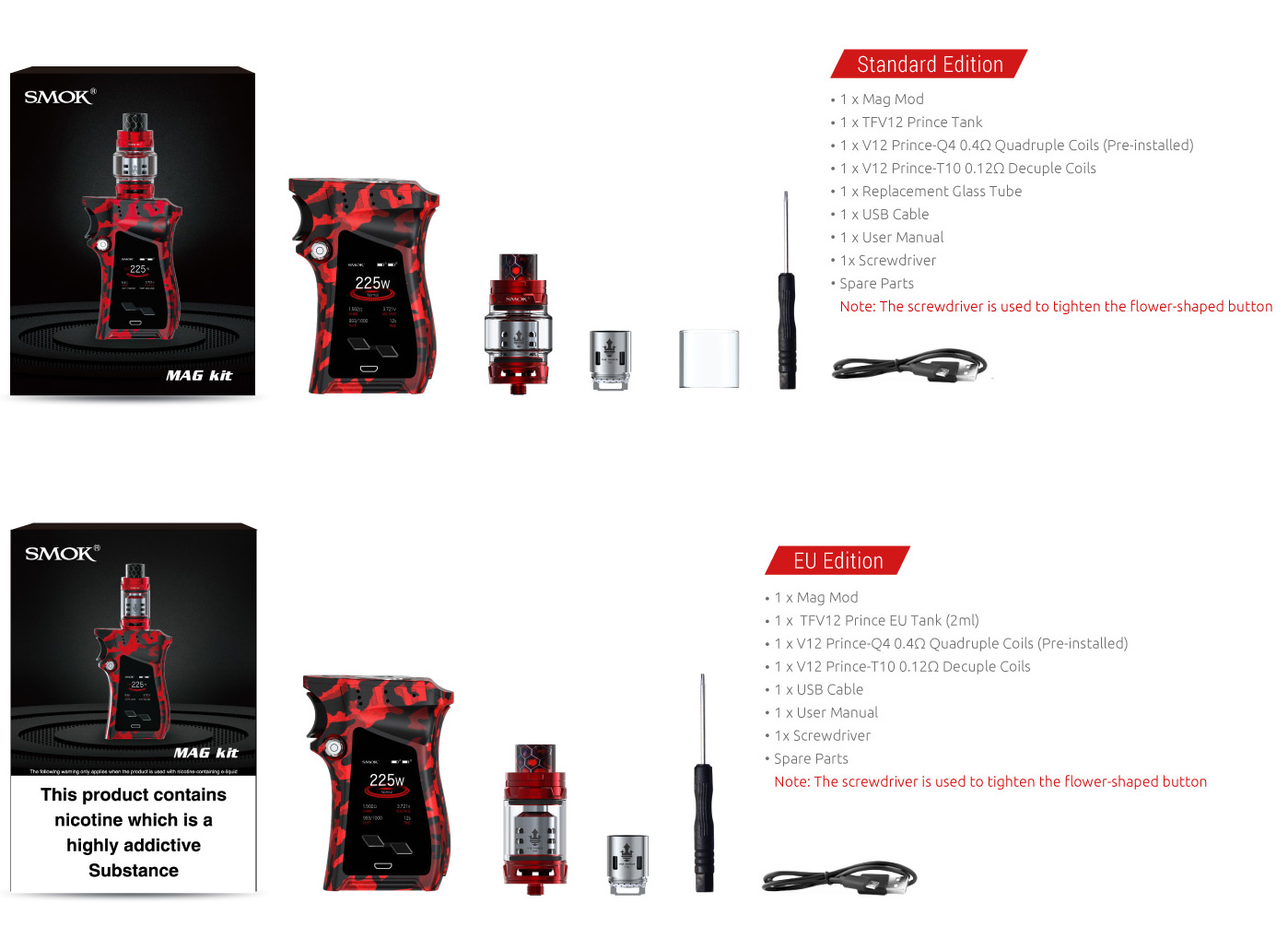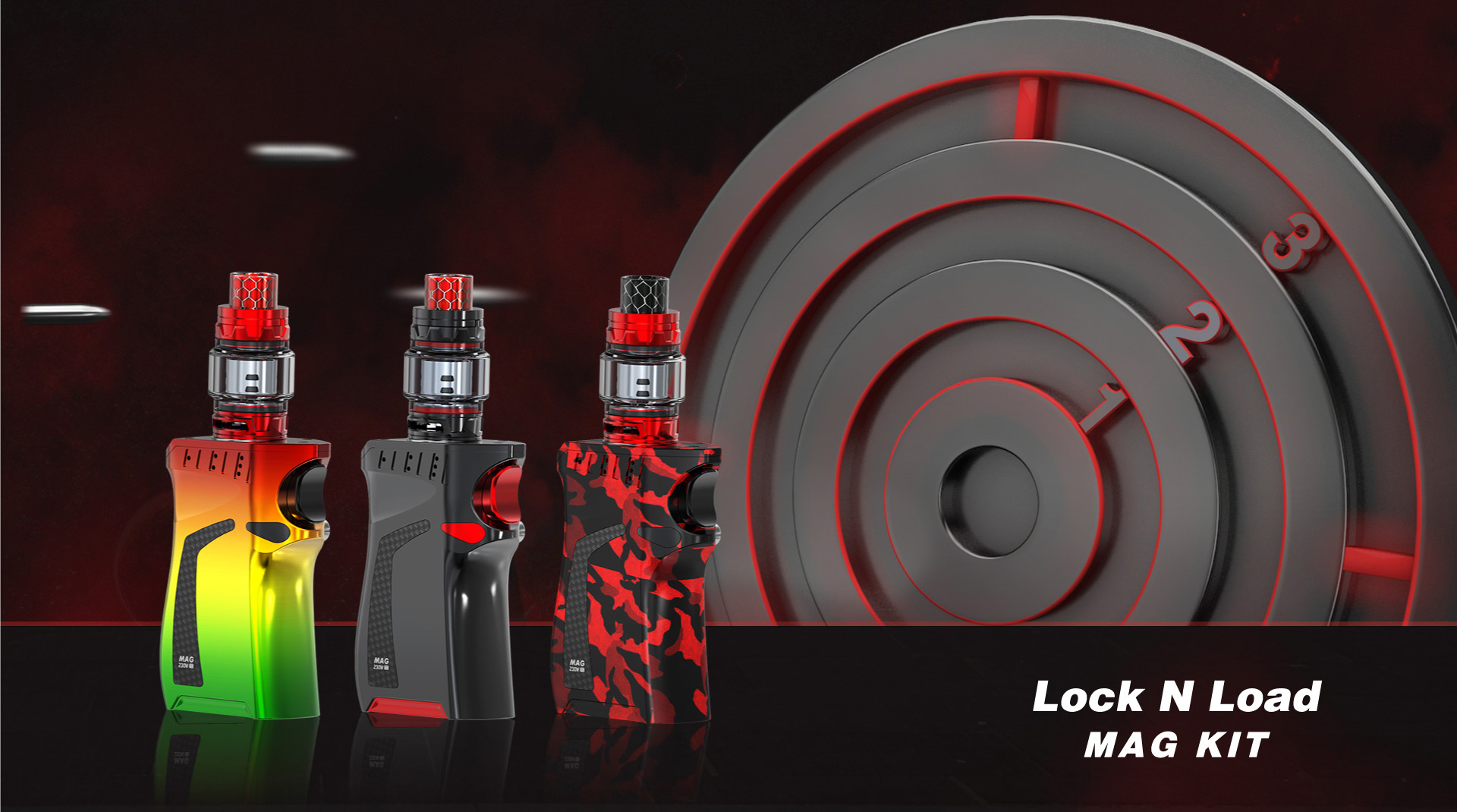 SPECIFICATIONS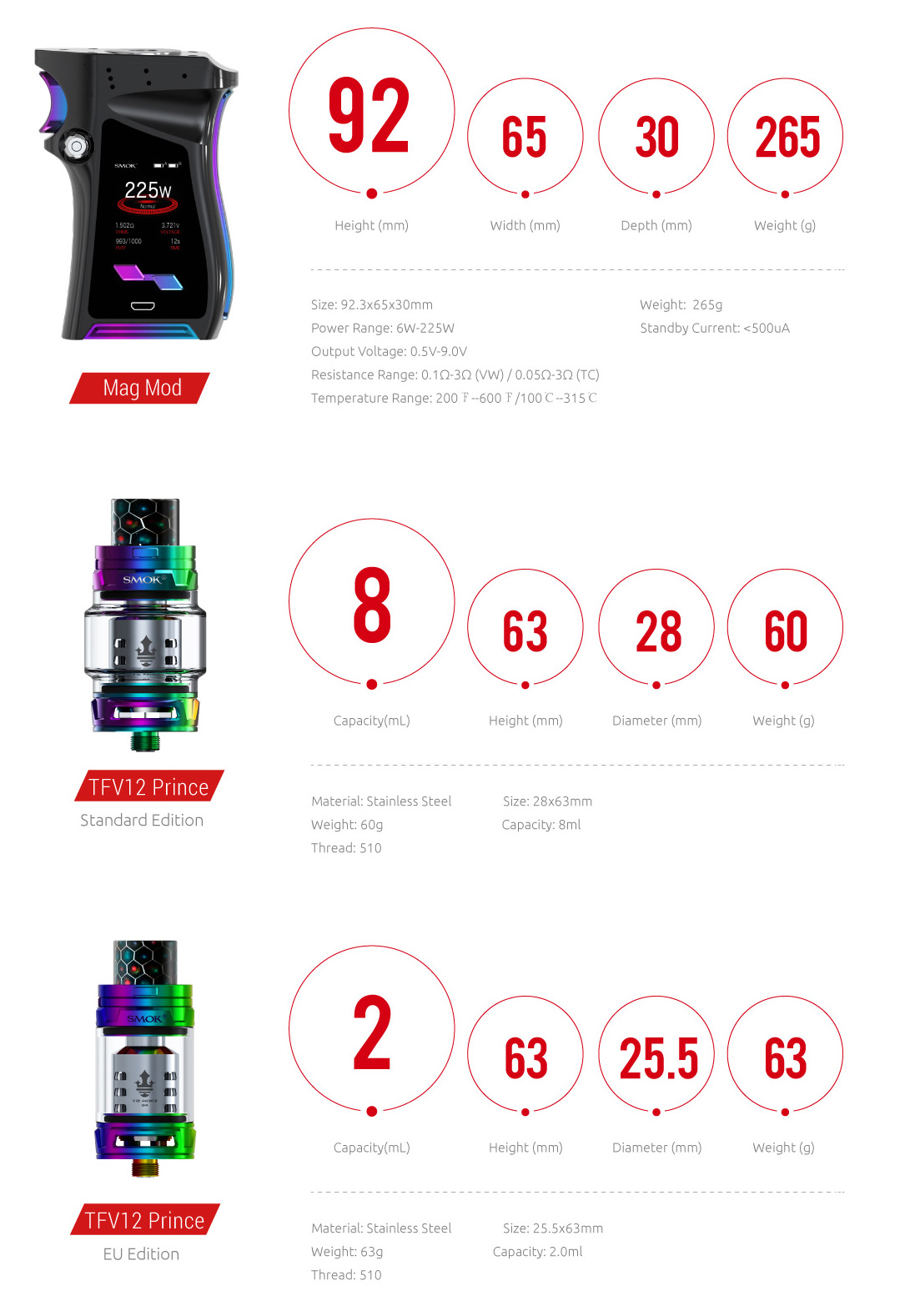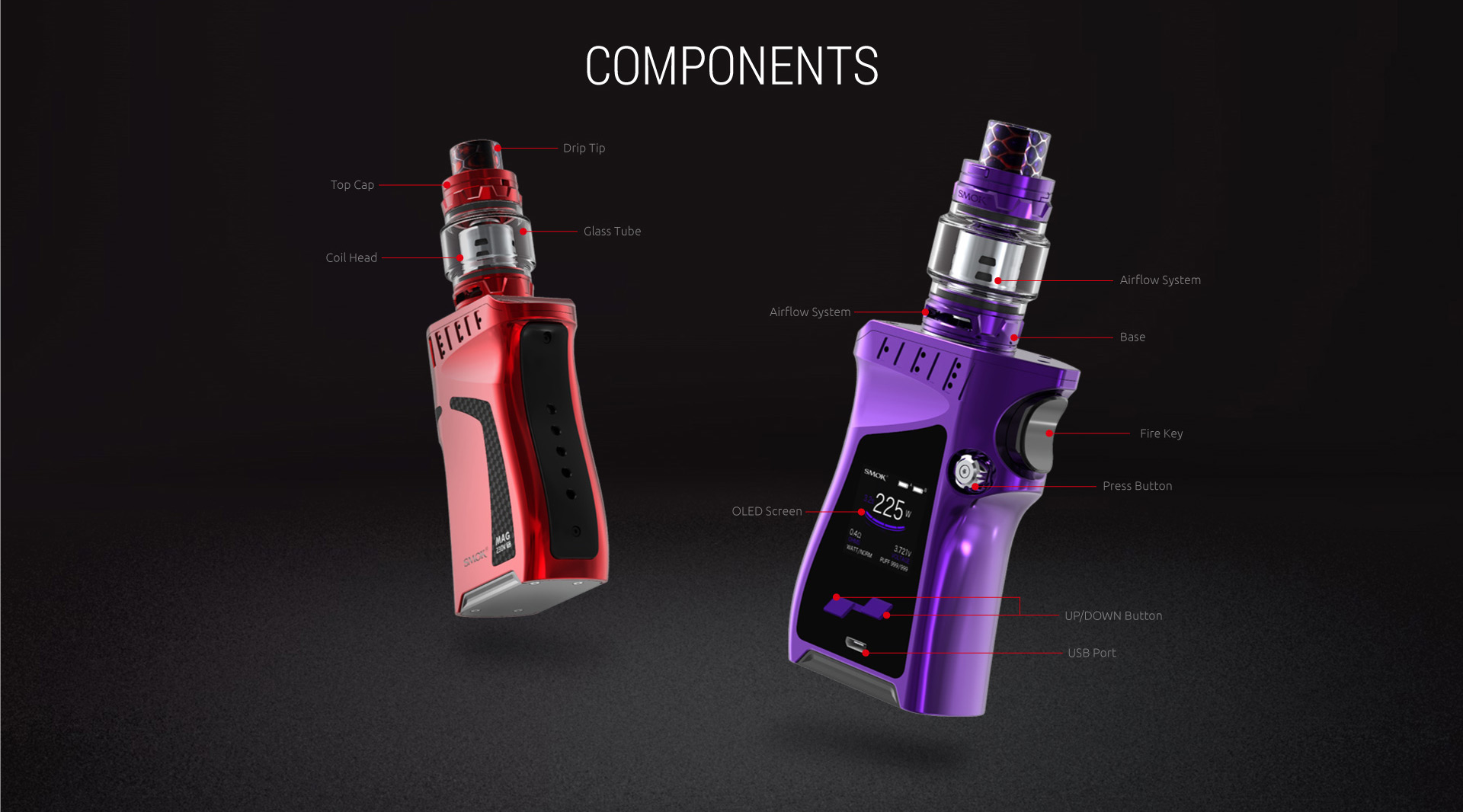 LOCK AND LOAD
Mag uses flower-shaped button for battery installation, lock and load , you can even hear the pleasant sound that a real gun can offer you.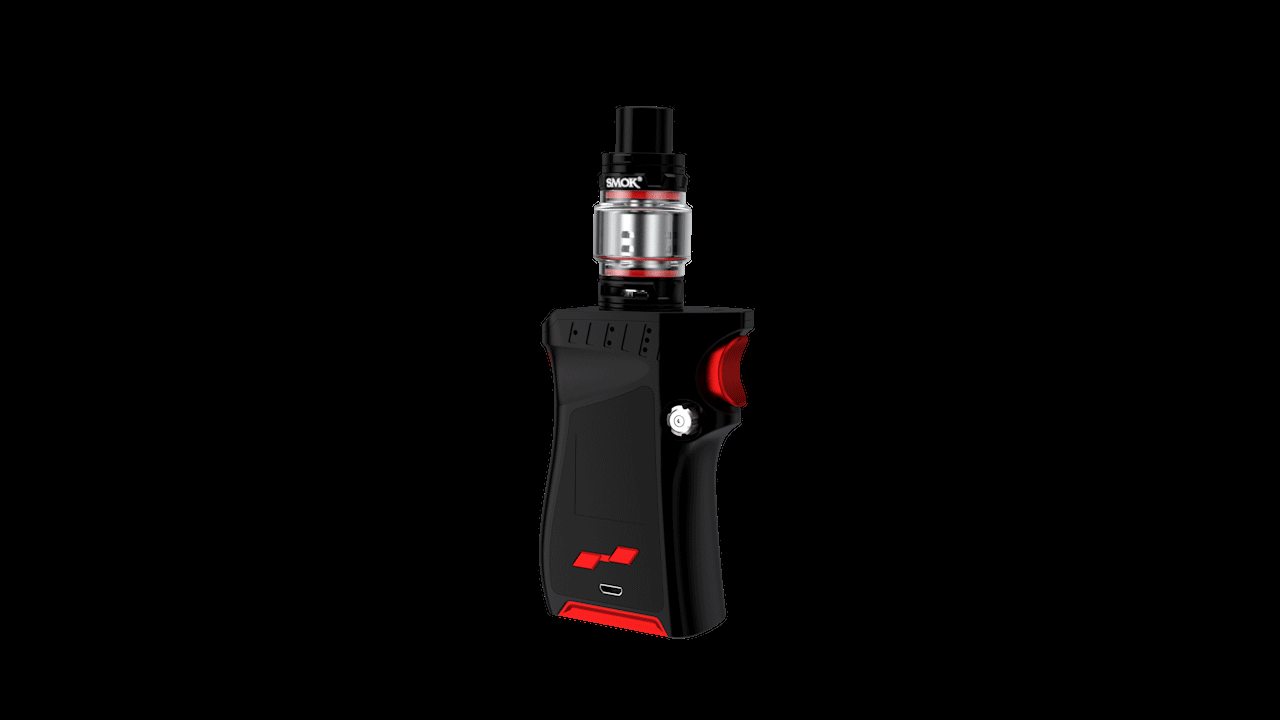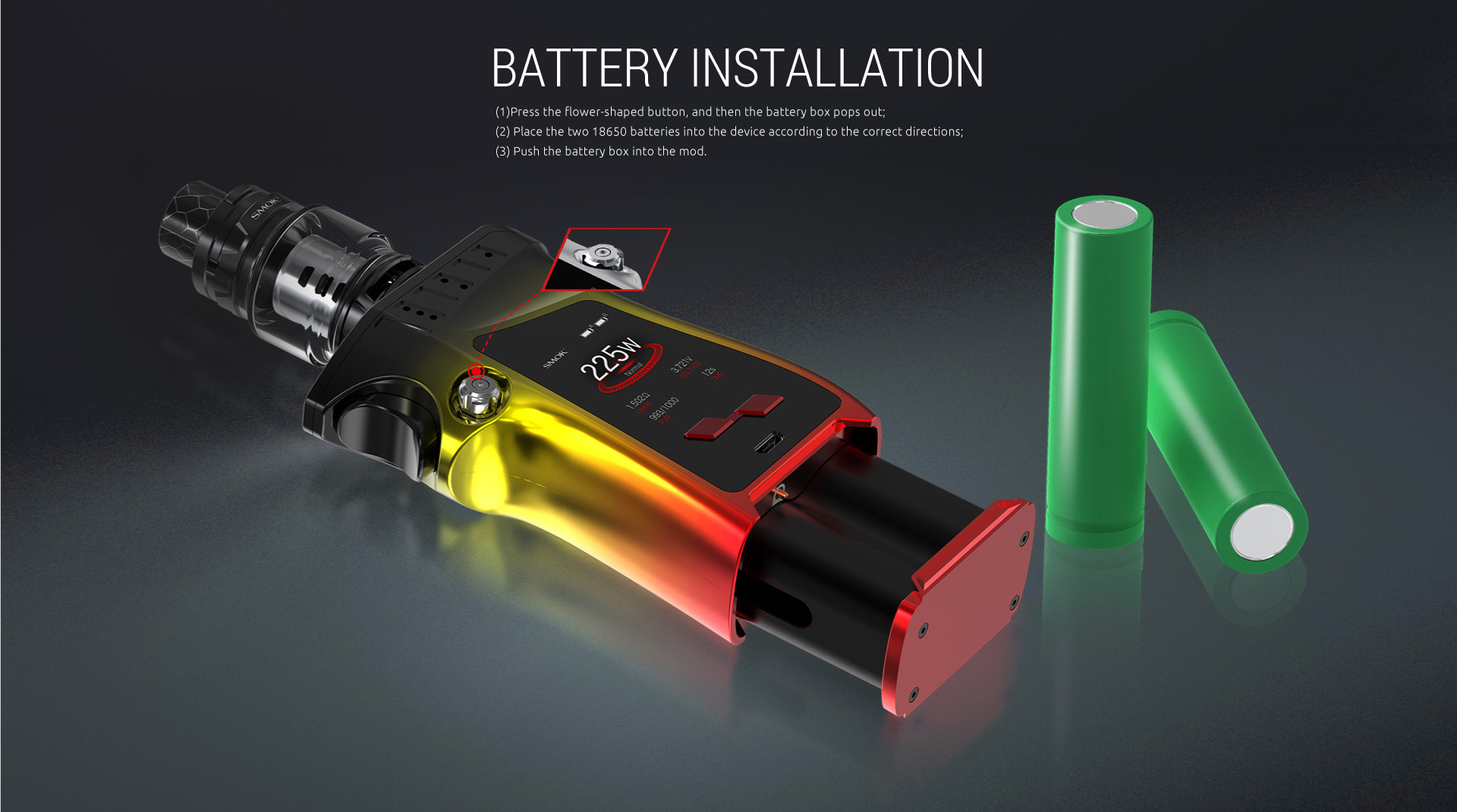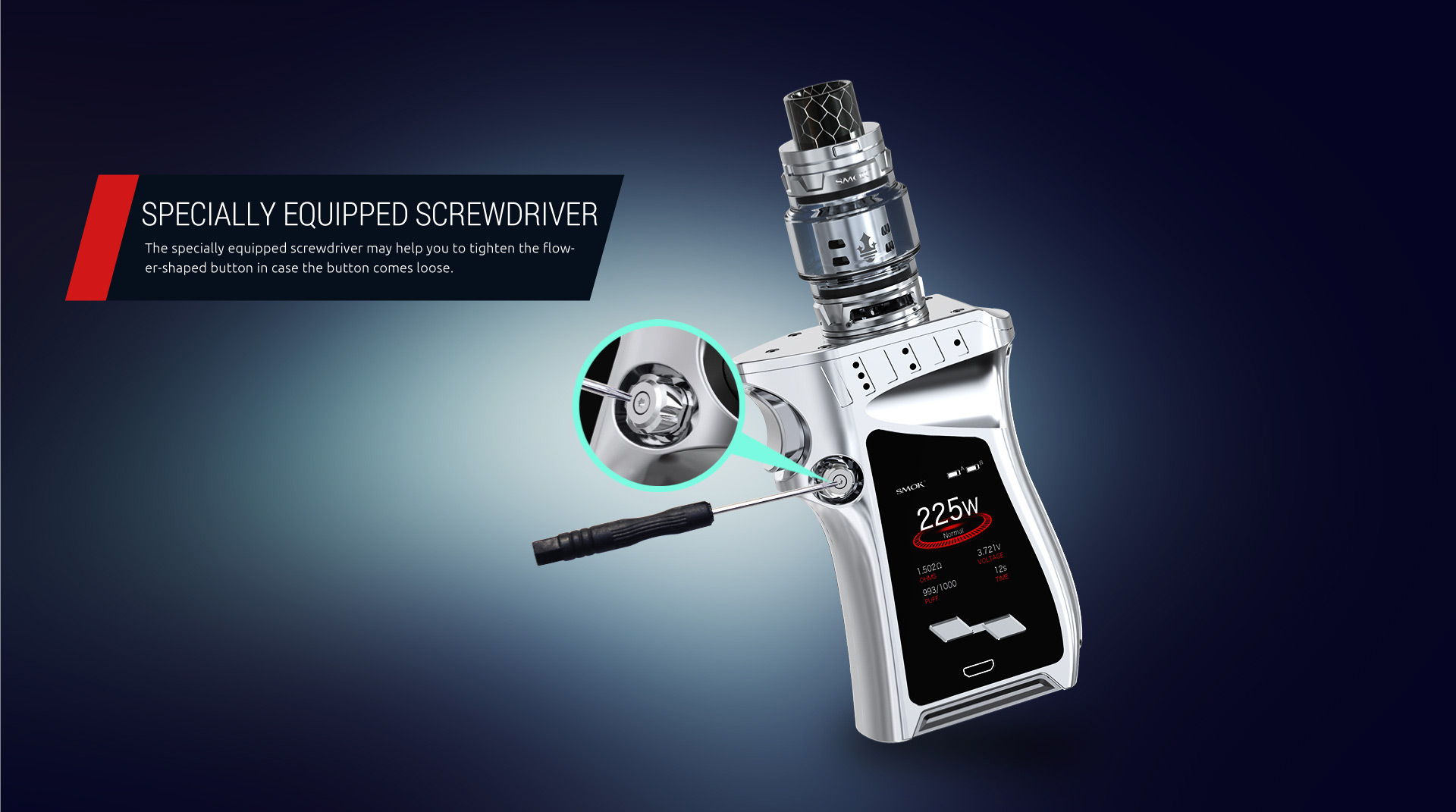 GUN OF RAMBO
Mag kit shaped like a gun-handle, every angle tells how exquisite it is. Hold it you can feel like it is a real gun.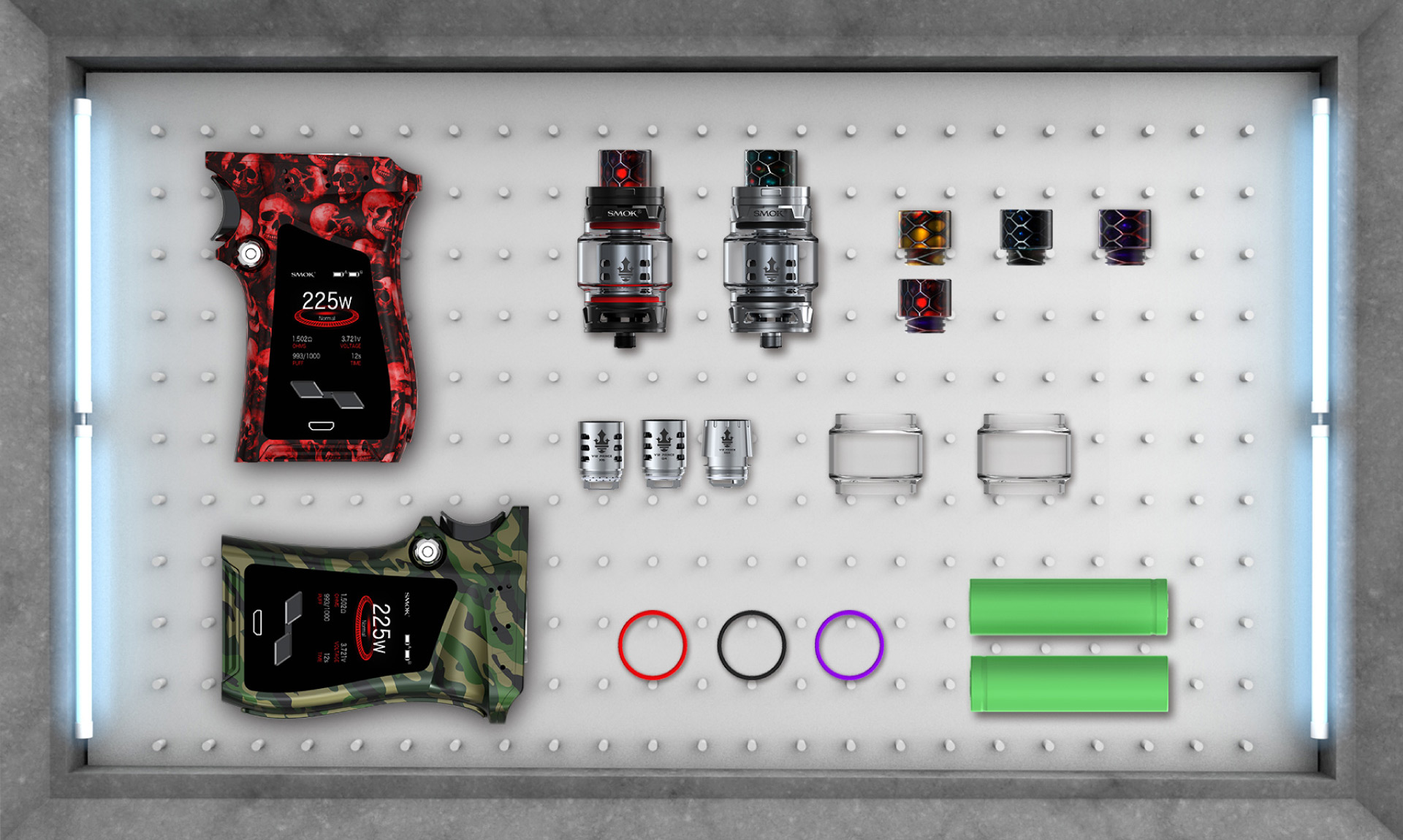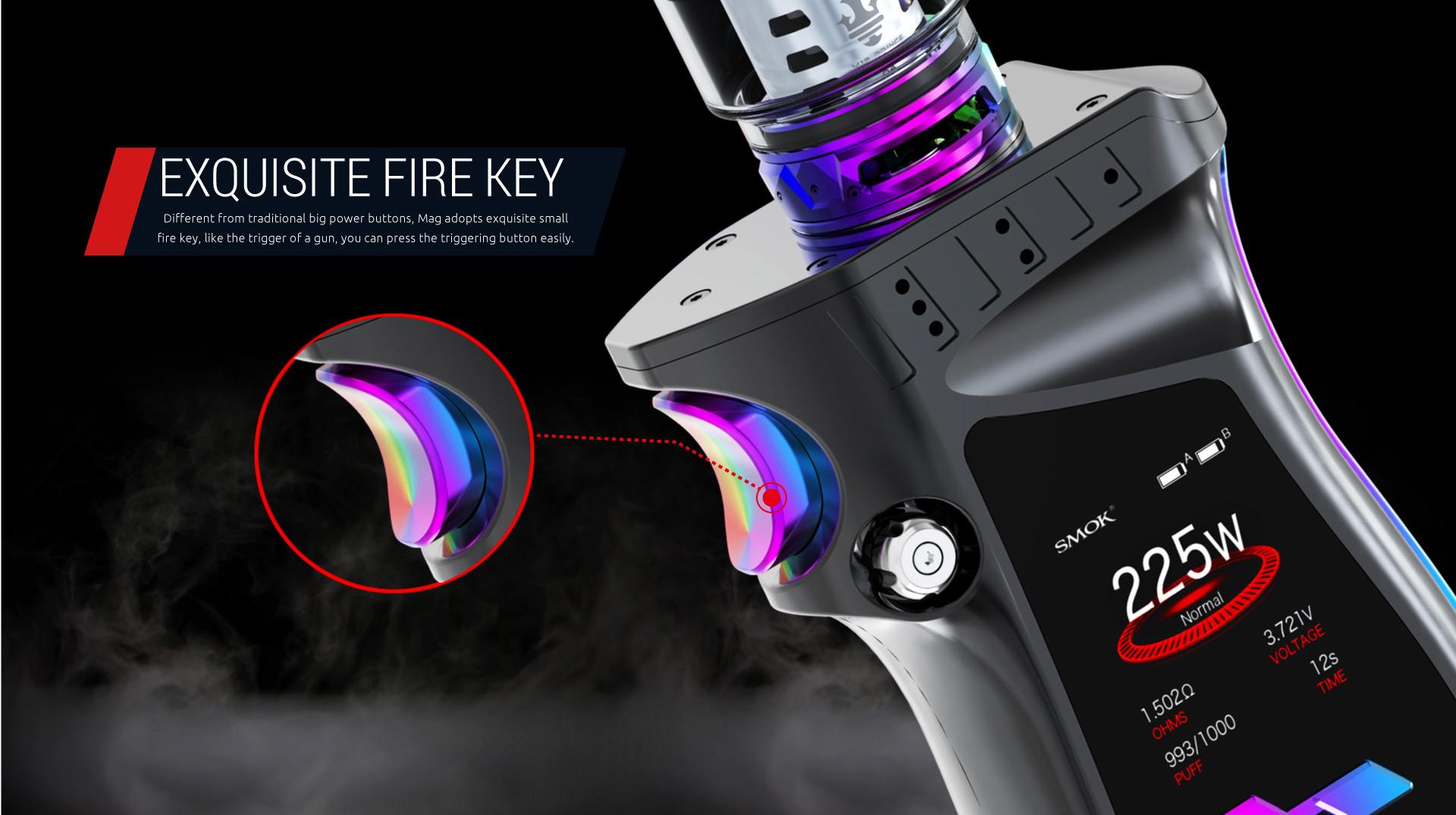 225W OUTPUT
The max output power of Mag is 225W, and there are three modes for you to choose from.
Temp Mode can enhance consistency and taste of every puff. Watt Mode is perfect for cloud chasing. Memory Mode can be your intelligent partner.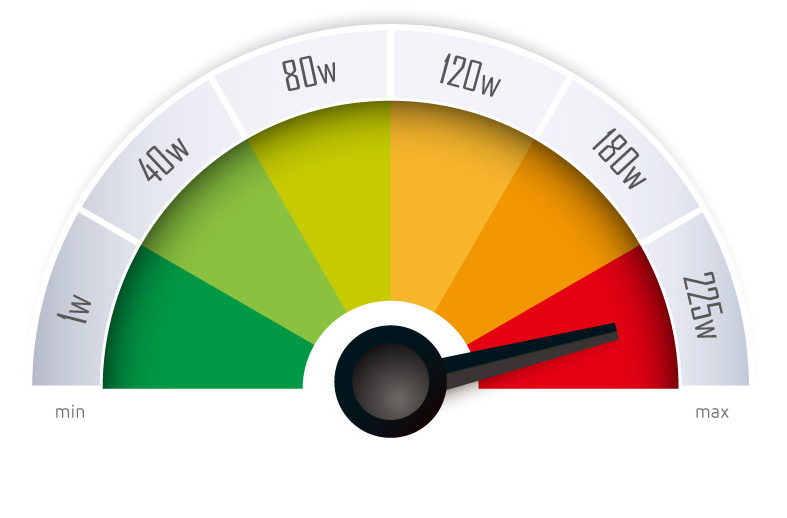 HD USER INTERFACE
Mag adopts high-definition TFT screen. It can show you specific vape data in a clear way,
such as VW/TC MODE, vaping effect, voltage, battery life, resistance value etc.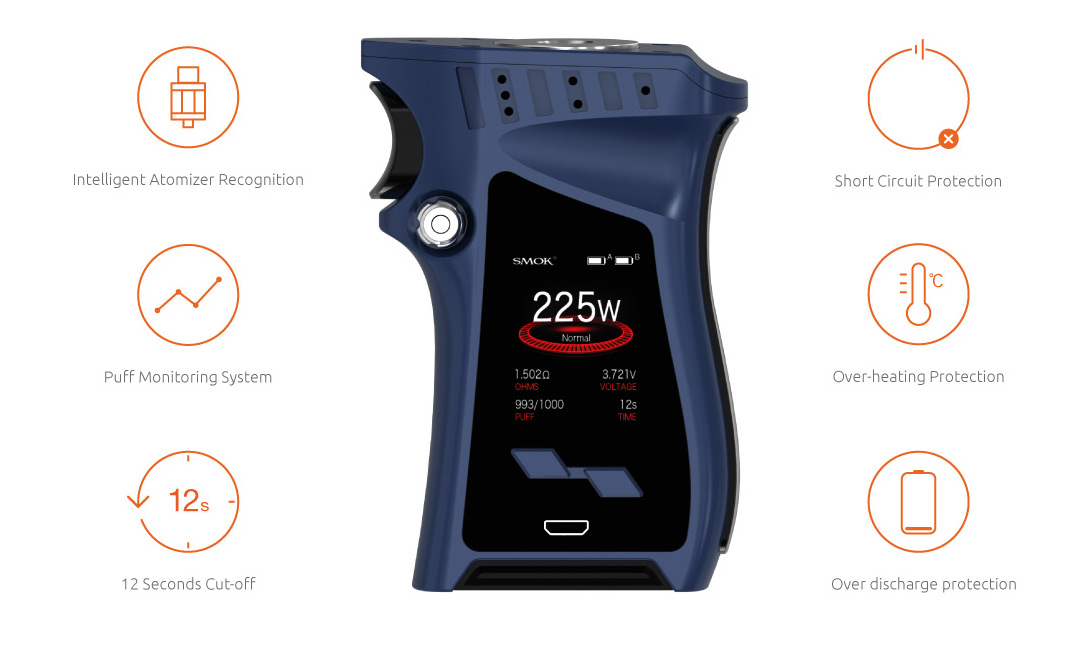 3 MODES AVAILABLE
There are 3 modes for you: VW mode, TC mode (Ti, Ni, SS) and MEMORY mode.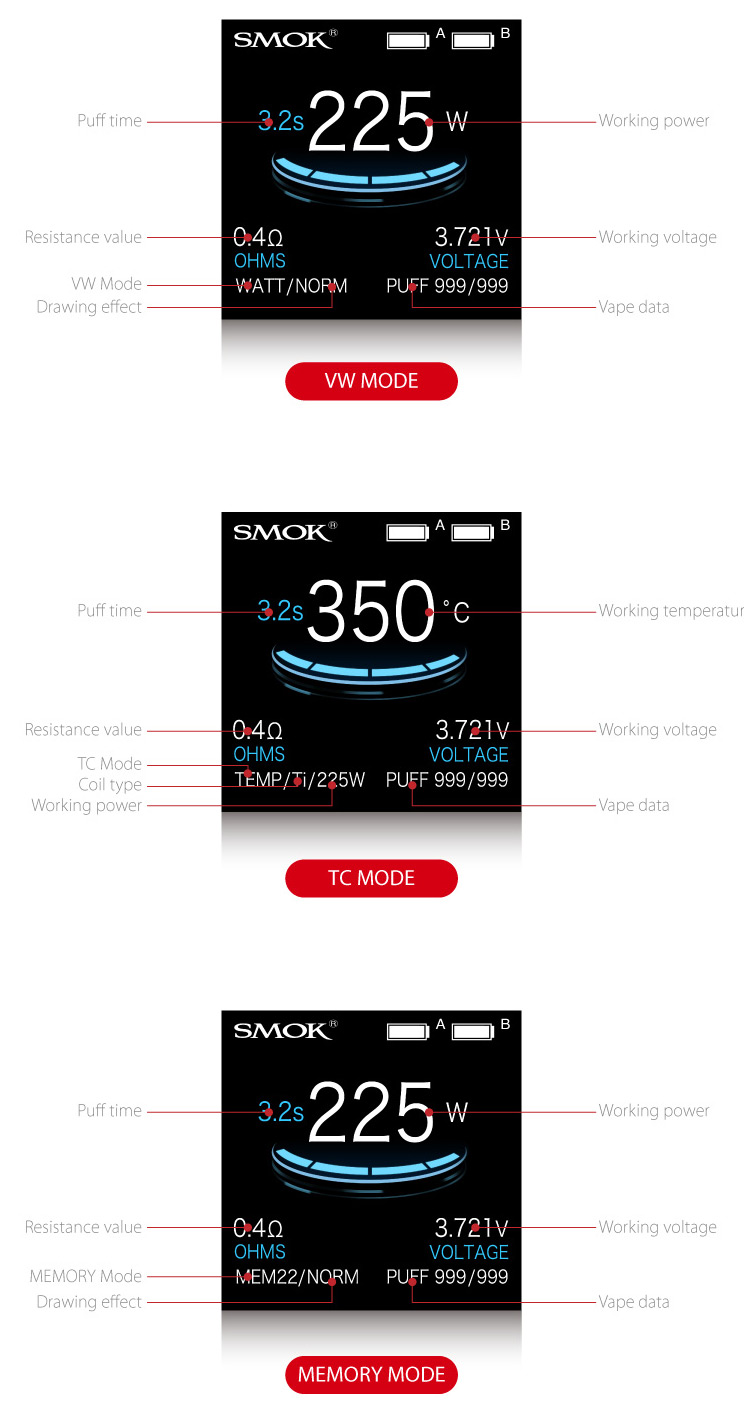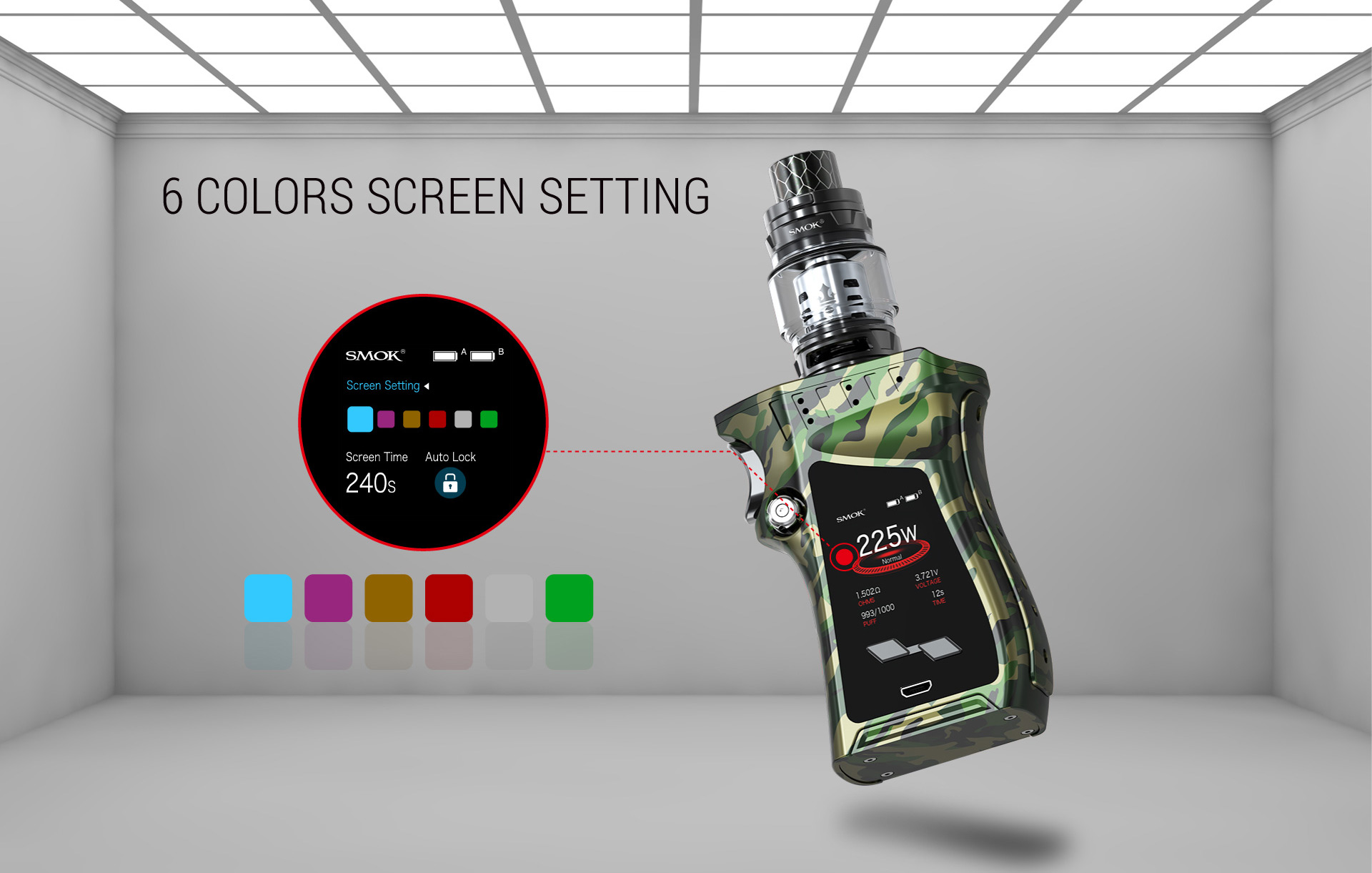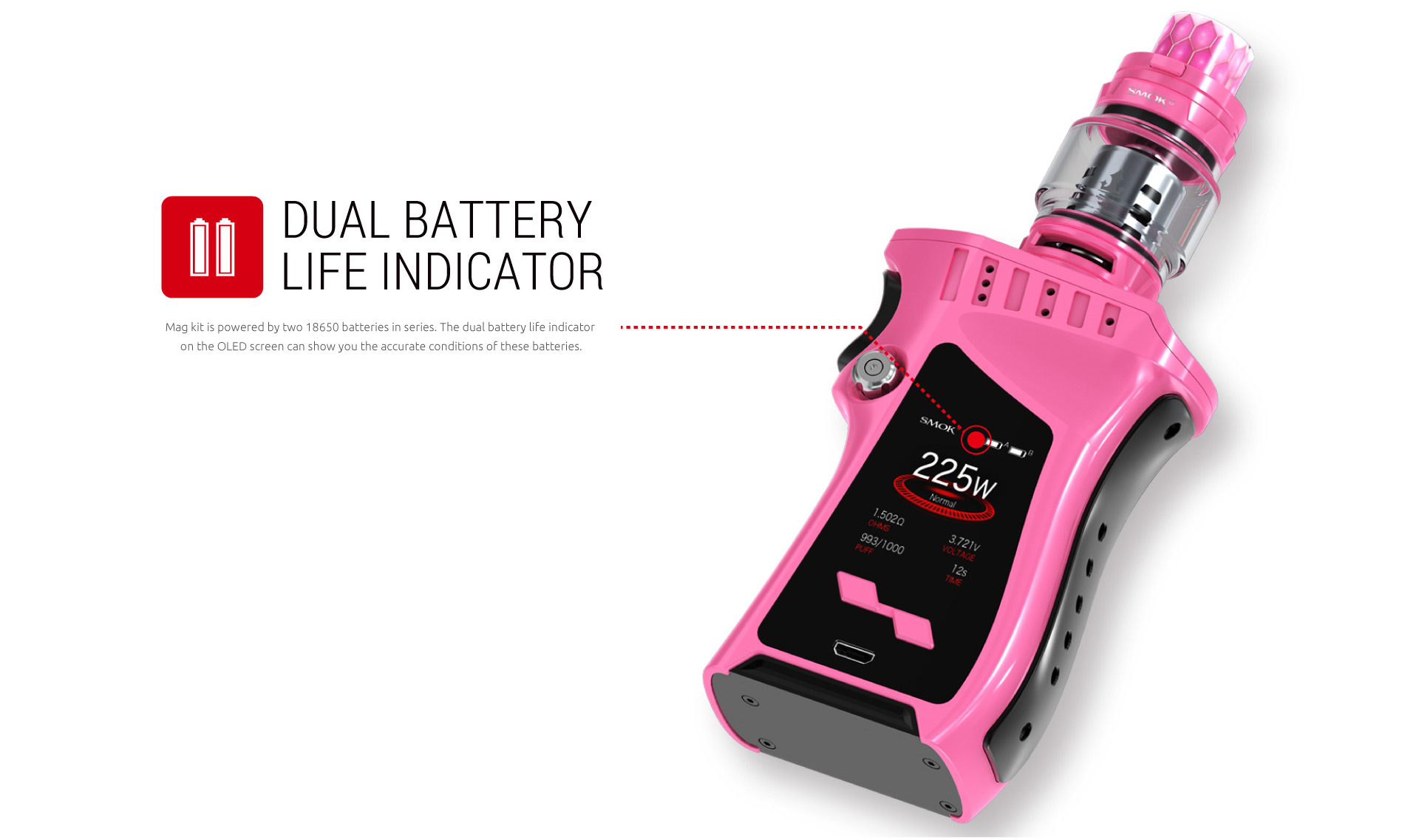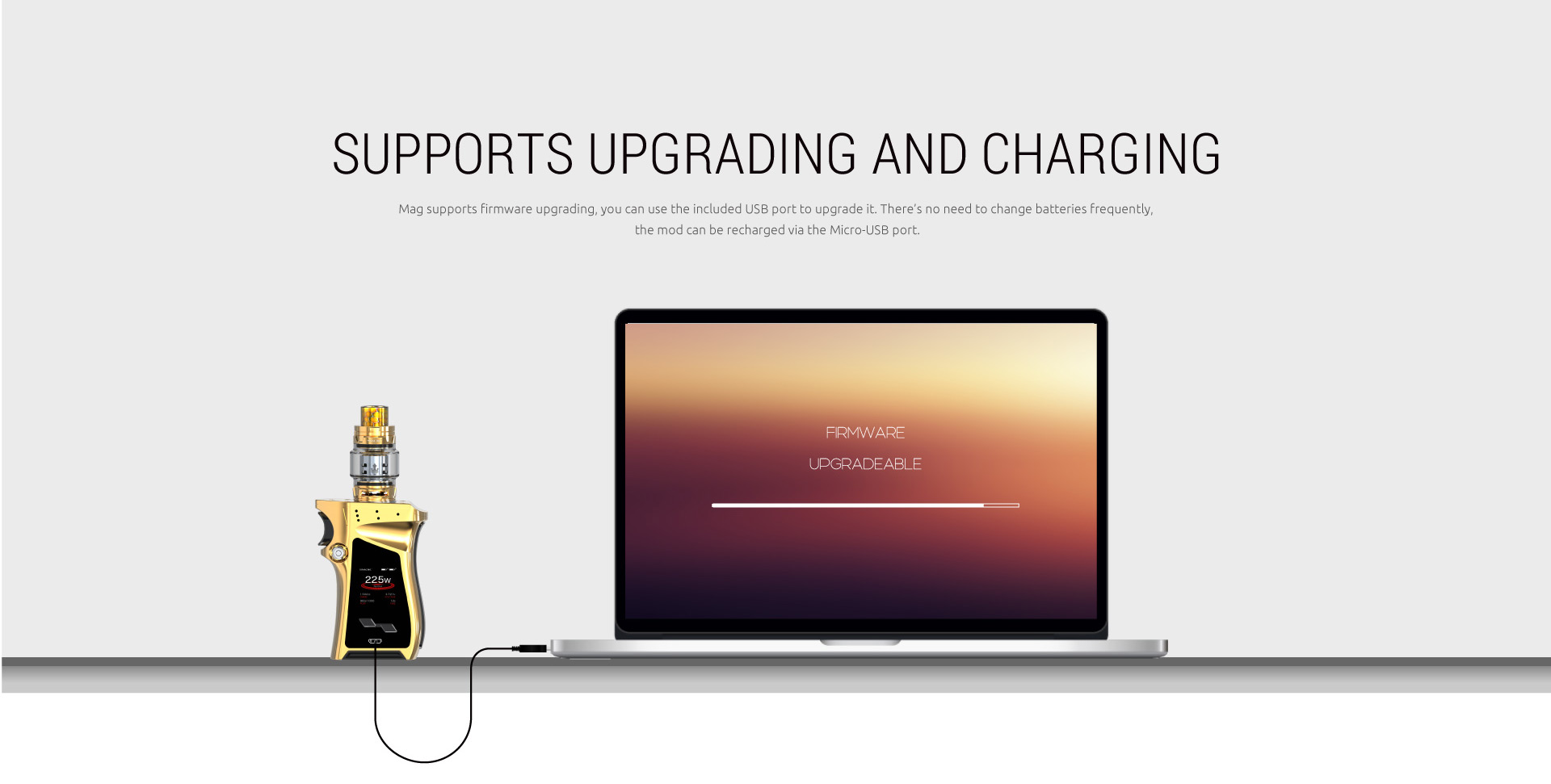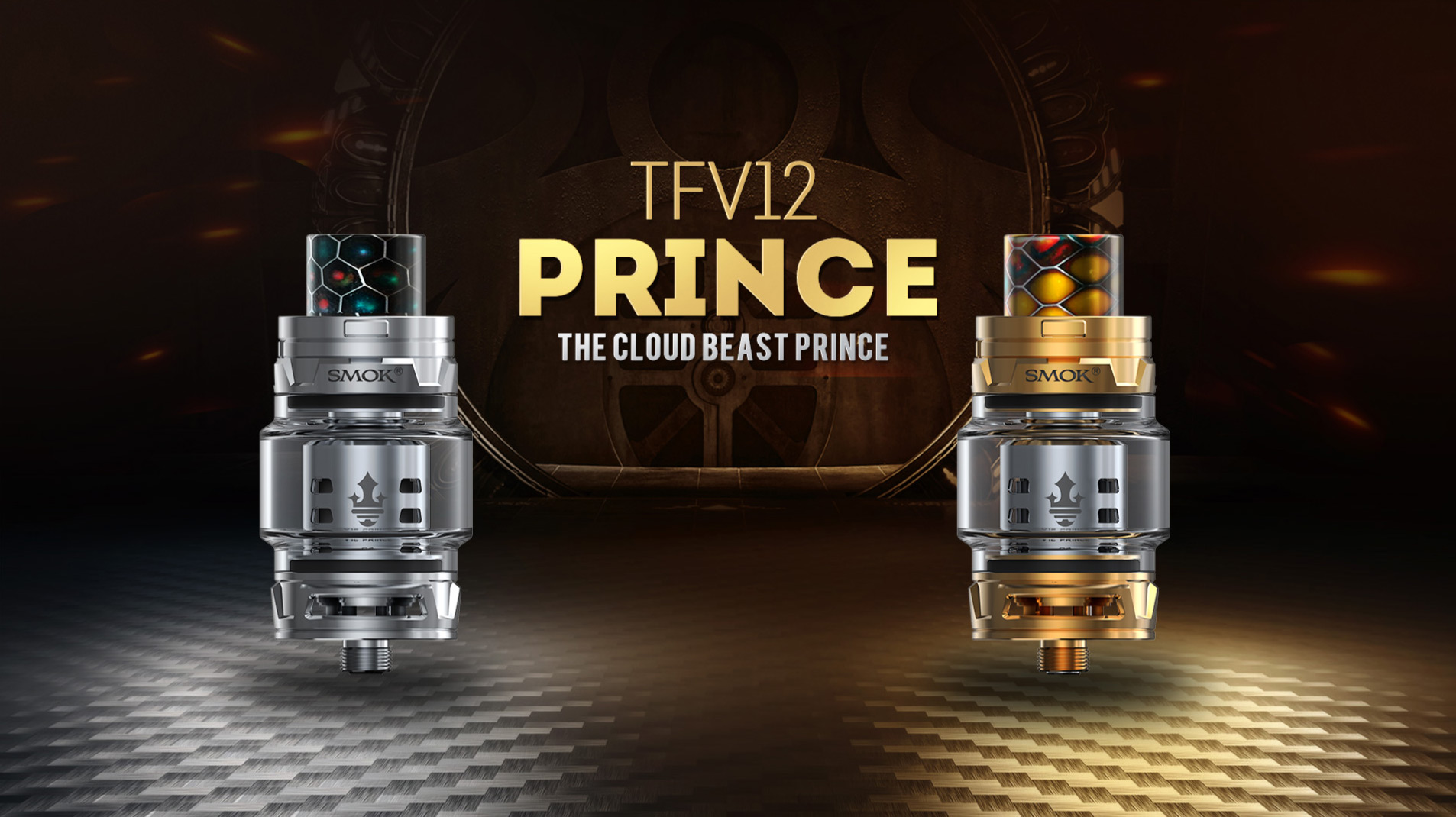 TFV12 PRINCE CORES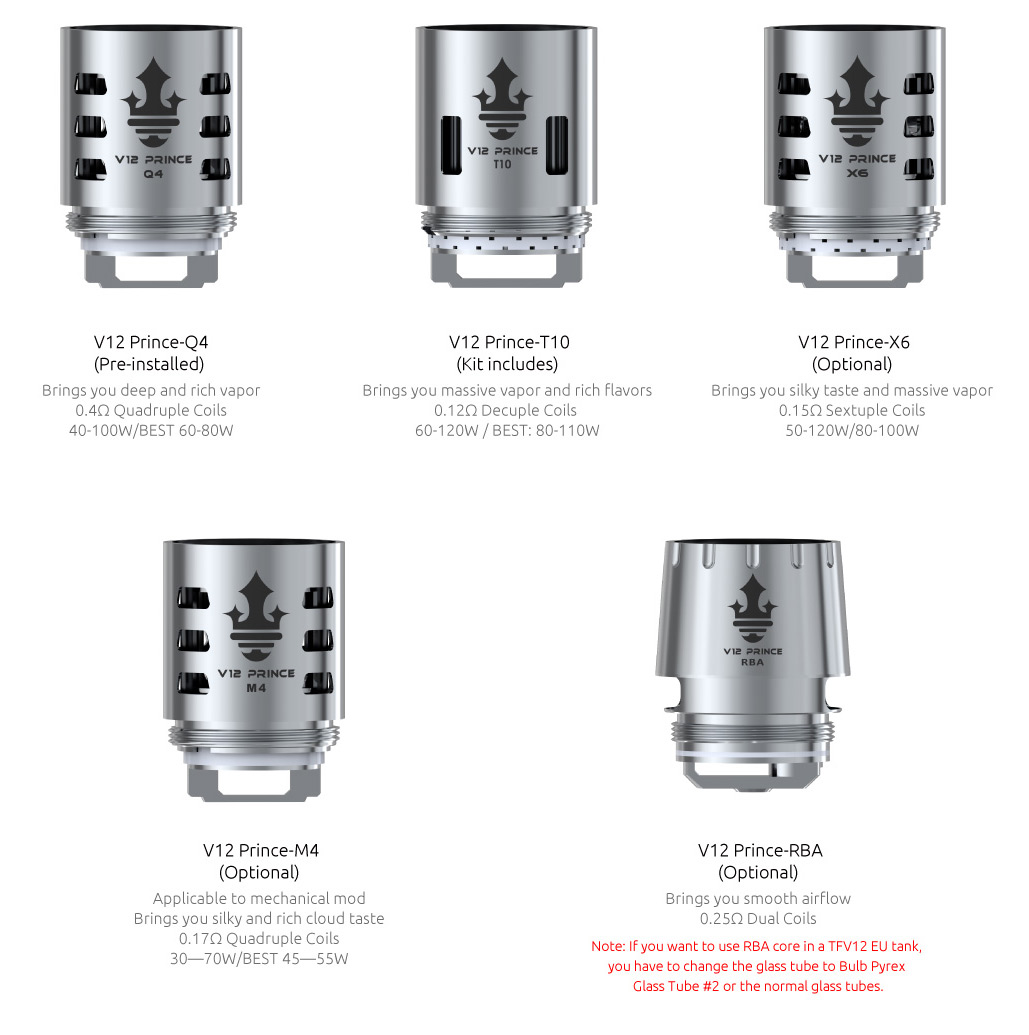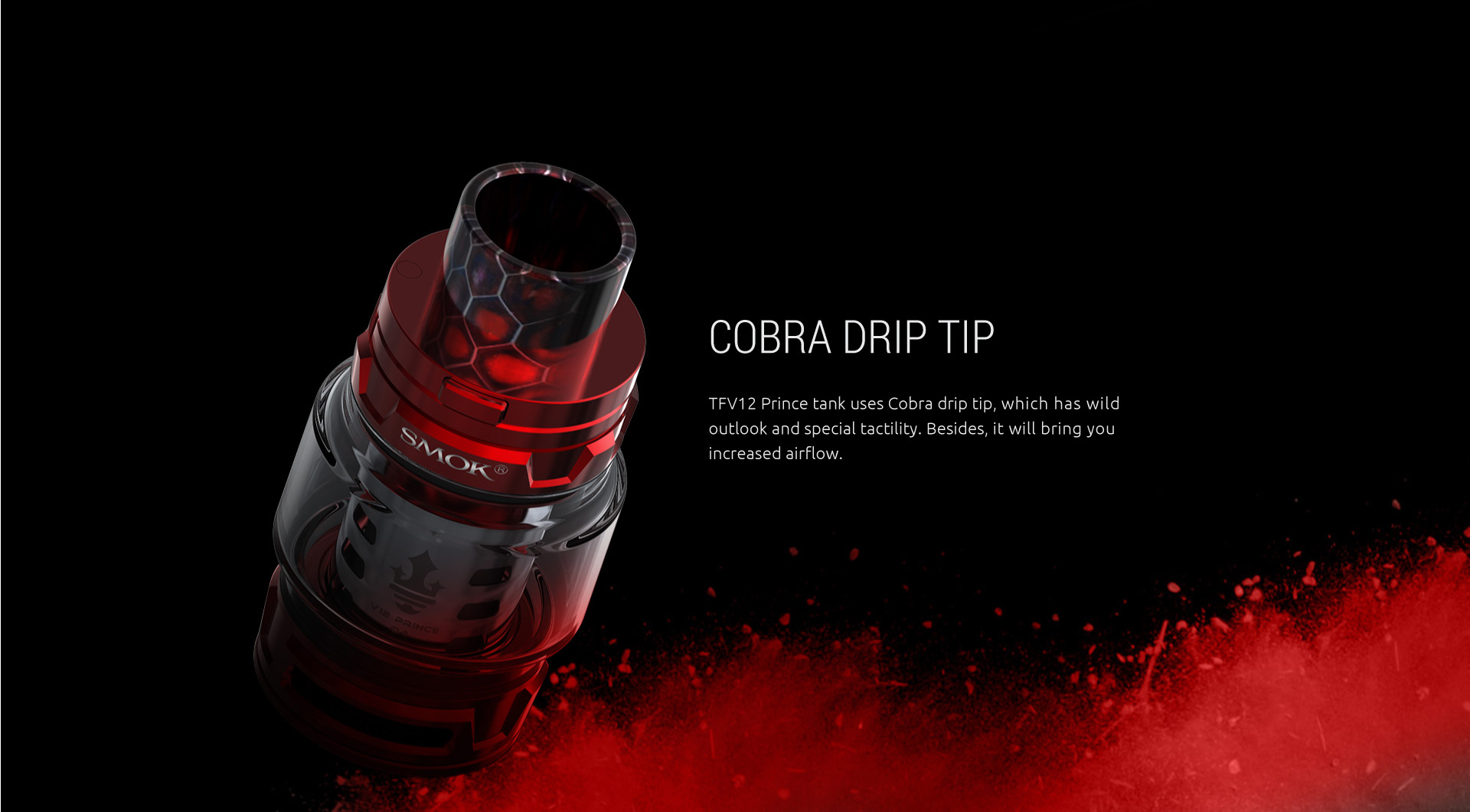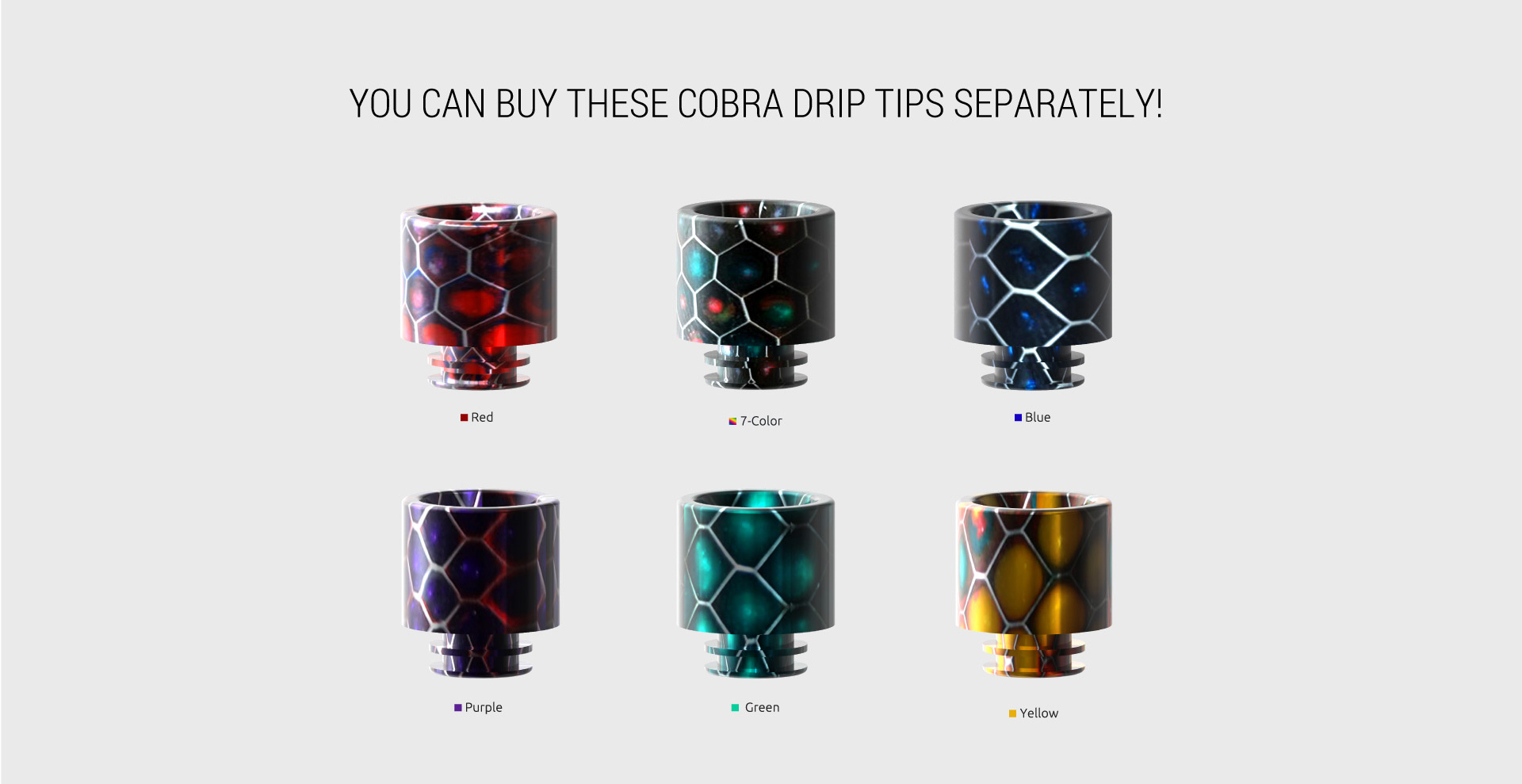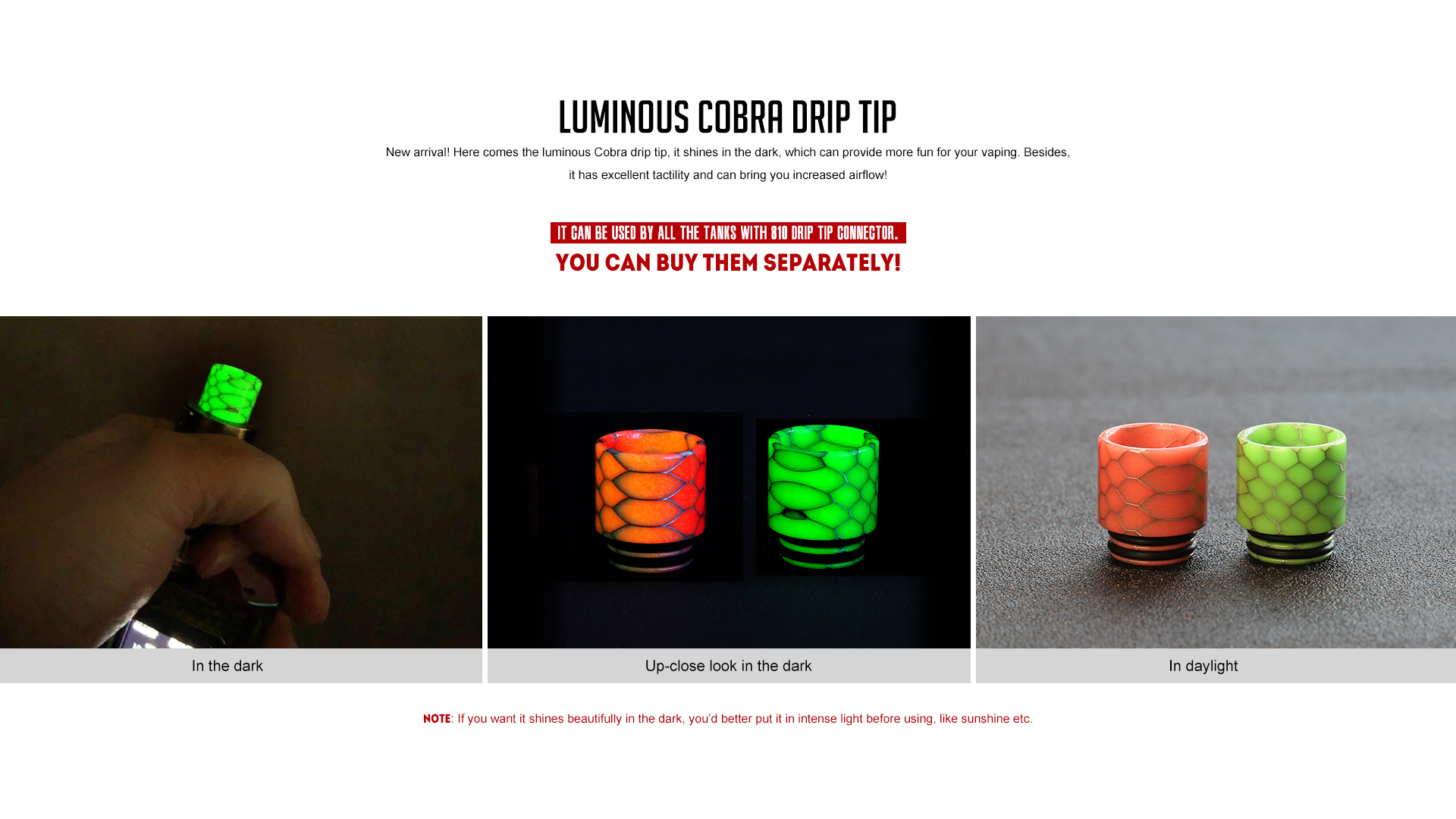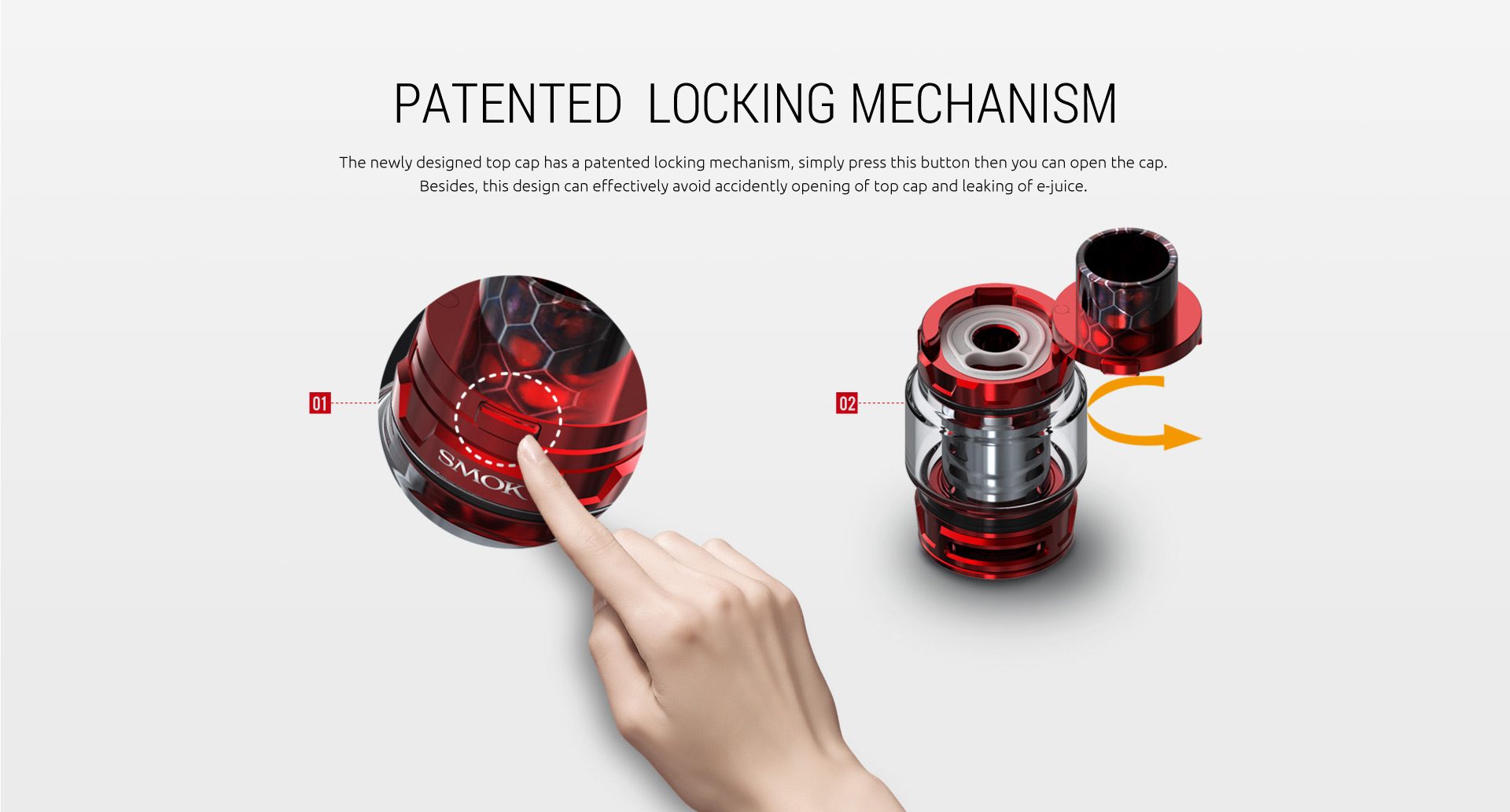 TOP REFILL SYSTEM
Top rotary refill makes filling a easy thing. Leak proof slot can significantly solve leaking problem.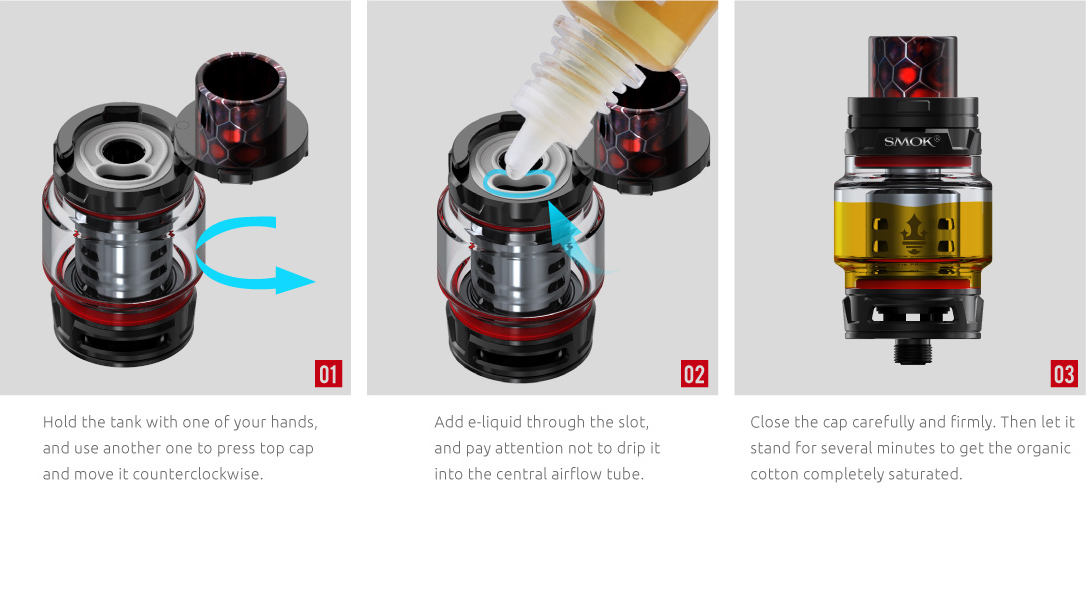 HOW TO BUILD THE RBA